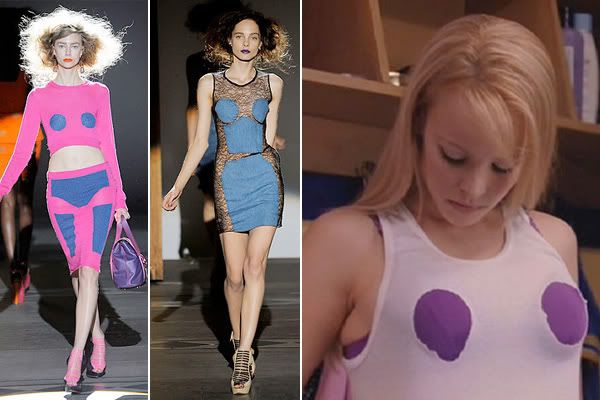 ...for illustrating the sartorial influence of Mean Girls (specifically, Regina George) on the Spring 2010 runways. Dare I say it, I think you've made 'fetch' happen.
ANYHOO. I'm sort of missing my digital camera and my favorite pashmina, which means no outfit posts and no fending off chills in the office...And no showing off
the coolest boots ever
that I got at Zara this weekend. Seriously, you will die when you see these. Someone in the blogosphere cooler than me probably already has them, but fuck it. They're still mine. And they're still awesome.