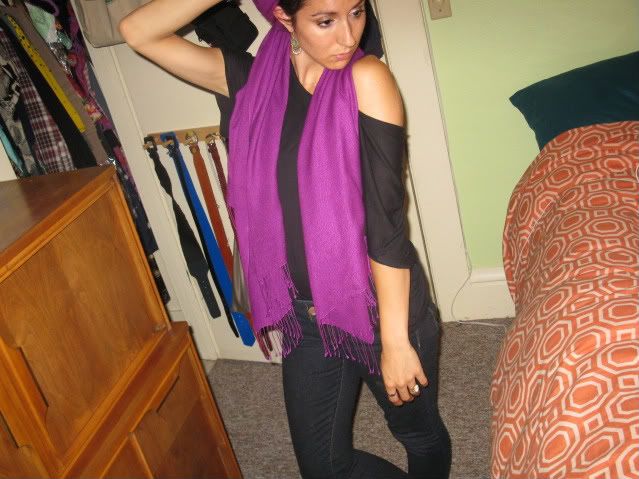 wearing Urban Outfitters t-shirt, Saks Fifth Avenue scarf, DIY earrings, Gap jeans, Timex watch
I can go years without losing something. But when I do, I invariably lose the best shit I own. Sometimes I know exactly how and where I lost it (I still weep for the vintage shearling jacket left in some smoky bar on Bourbon St. my sophomore year in college), and other times, the mystery is as profound as the loss itself. It simply evaporates.
The latest casualty of this phenomenon is the fuchsia pashmina pictured above. It was a Christmas present last year from the Saks Fifth Avenue outlet. And its loss is having deep repercussions in the current state of my wardrobe. I'm practically depressed about it.
And on top of all of that my camera has still failed to surface. I just realized my last outfit post was from LA. I swear I had my camera when I got back though.
Anyone selling a used digital SLR?