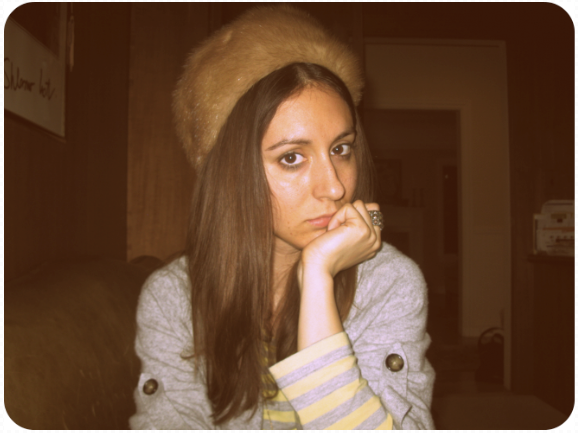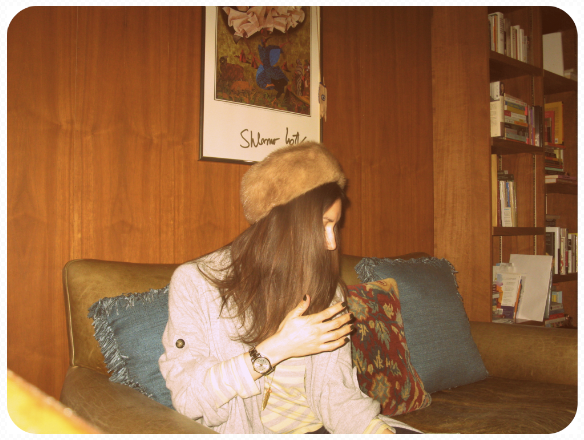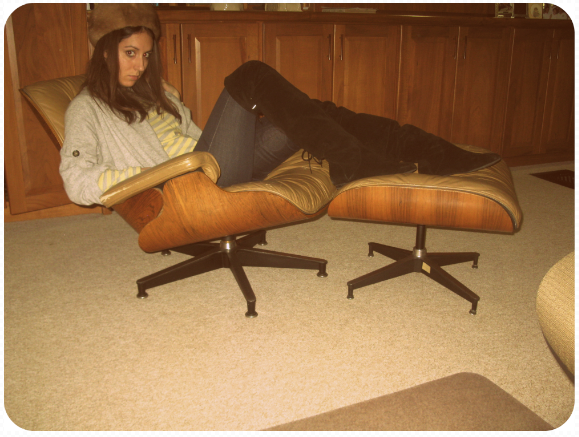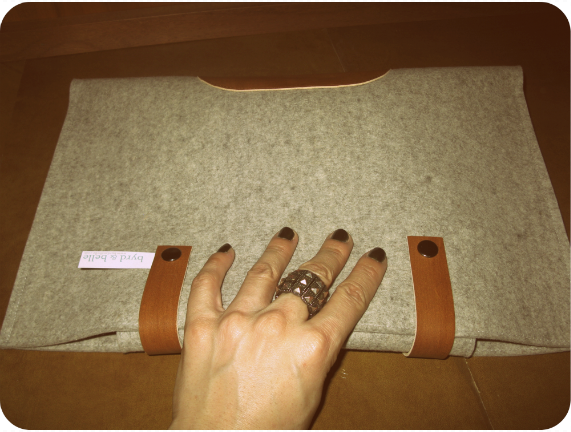 wearing vintage mink hat, banana republic sweater, APC striped shirt, J Brand jeans, Jeffrey Campbell boots, ring - birthday gift from Tara (thanks Tara), laptop case from
Byrd & Belle's
etsy shop
My boyfriend's car is back after a little trip to the Outer Mission (allegedly) and a $350 tow truck ride. Get this: apparently in SF, if your car gets stolen, the helpful city will retrieve it, tow it to their impound lot, and generously charge you $400 for said towing and storage. Why the victim of theft would need to pay that kind of money to get their stolen property back is beyond me, but I smell a racket. If only I weren't so sleepy, I would launch into an undercover mission and expose the whole scam. What is this, freaking Cold War Russia??
And speaking of Cold War Russia (you see how I did that? I'm amazing) I snatched up the perfect fur hat at Black and Brown, then decided the wood-paneled study in my parents' house was the perfect location to photograph it. I feel like a
sephardic
version of Julie Christie.