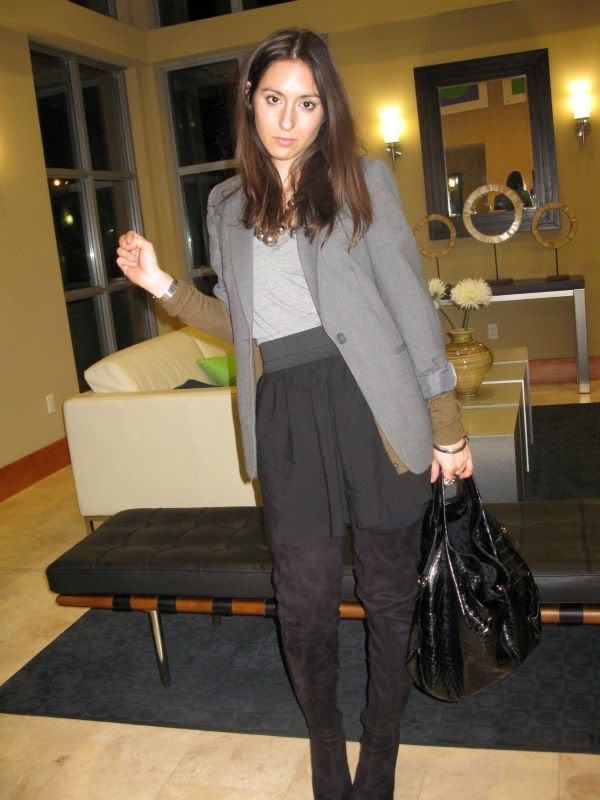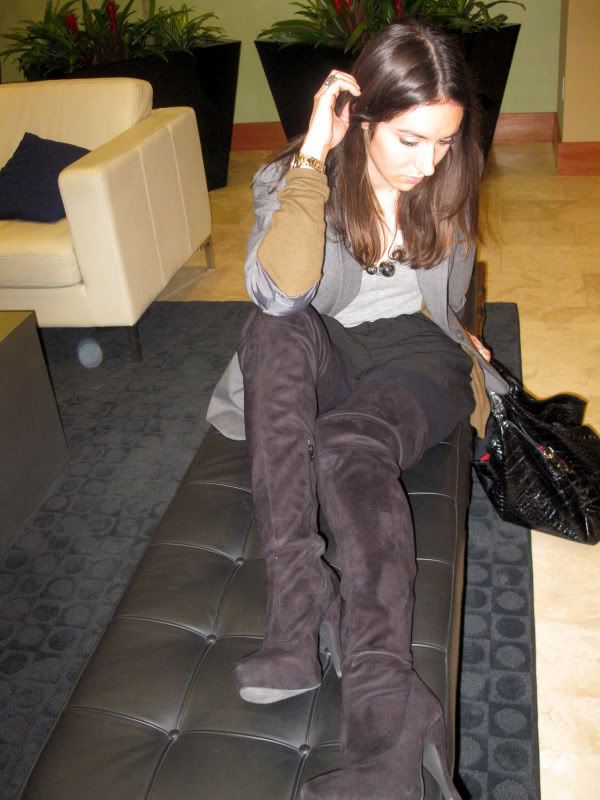 wearing Calvin Klein blazer, Forever21 skirt and leggings, Jeffrey Campbell boots, AA t-shirt, Martin + Osa sweater, vintage and Forever21 rings, vintage bracelet and necklace
I am reclaiming my weekends for ME. And guess what? The world hasn't imploded yet. So all those bunk-ass theories about needing to dedicate every waking second to work are just that--bunk ass theories. Work smart first, and hard only when necessary. You'll live longer.
In other news, a gluttonous weekend shopping spree produced a belt, 3 gilded picture frames, a drape-back silk shirt, and a mink stole--all for a hair over $70. The mink stole was discovered in a high-end consignment store in San Jose called Our Secret, which is worth a visit for anyone living in the bay area. Although most of the pieces are geared towards a slightly more mature clientele (case-in-point: the St. John selection is MASSIVE) a little digging will uncover a pair of unworn Gucci boots, a kelly green Bottega Veneta bag, or a mint condition mink stole for 60 bucks. The treasures are hidden but the payoff is spectacular. I highly recommend.