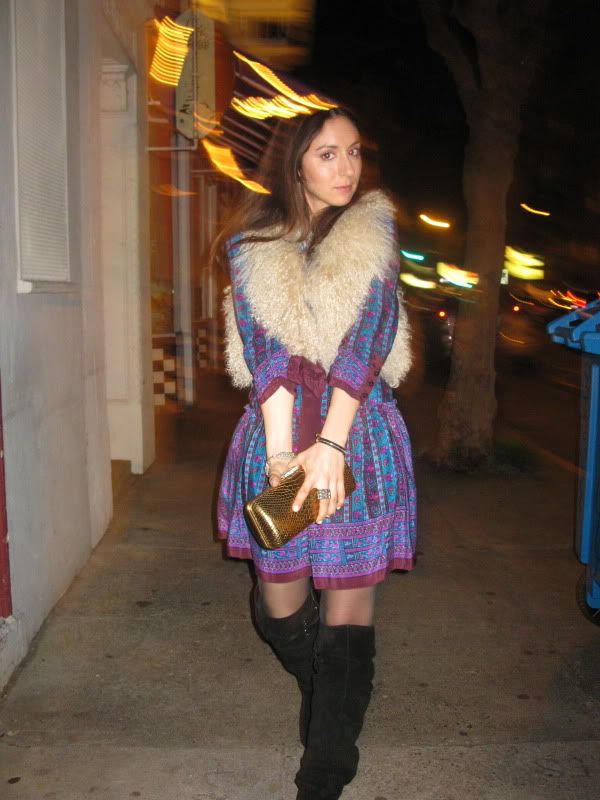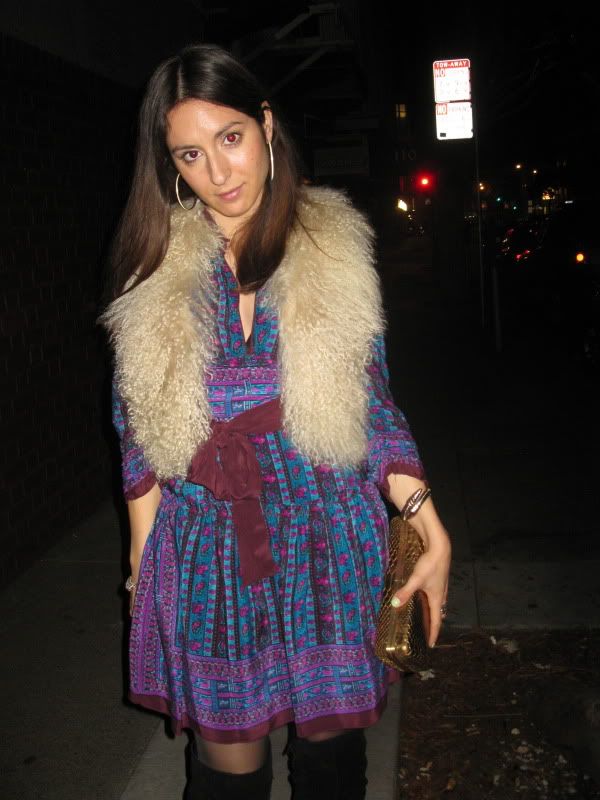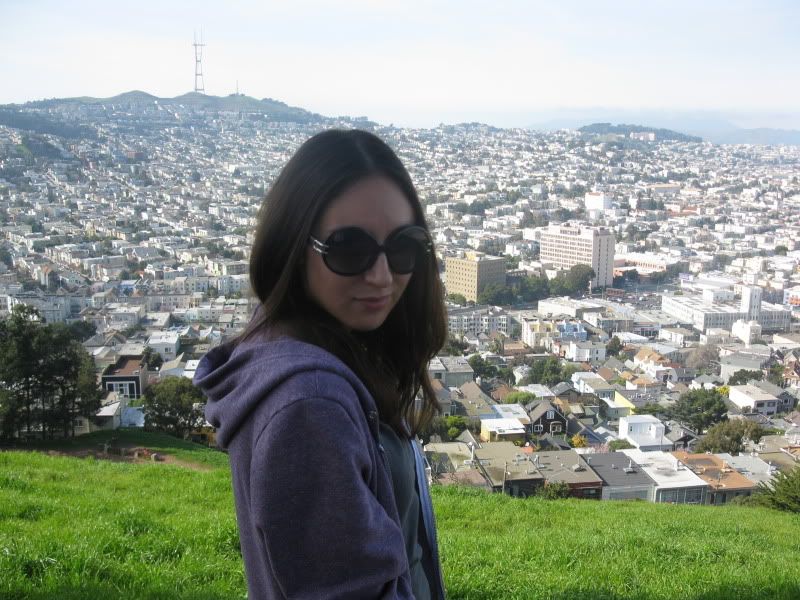 wearing Anna Sui dress (V-day gift from my boyfriend) Jeffrey Campbell boots, Topshop mongolian lamb vest, Devi Kroell for Target clutch, vintage jewelr
y
It's been a bittersweet day. My boyfriend woke up this morning to find that his car had been stolen overnight. It's a surreal feeling to find one of your hats sitting forlornly in the road where your car should be.
Of course, being the sweet, perfect angel that he is, he still trekked down the road to pick me up some flowers, and I made beignets and coffee and we walked to the top of Bernal hill and sat on a grassy knoll and contemplated life (and its inevitable curve-balls). Then we ate a ridiculously late lunch and skipped out on our dinner reservation to go to a cavernous wine bar where we feasted on triple-cream cow's milk cheese and dates.
All in all a good day, made even sweeter by the fact that I spent it with my love on Valentine's day.
But then again, I still have a car to go to work in on Tuesday.