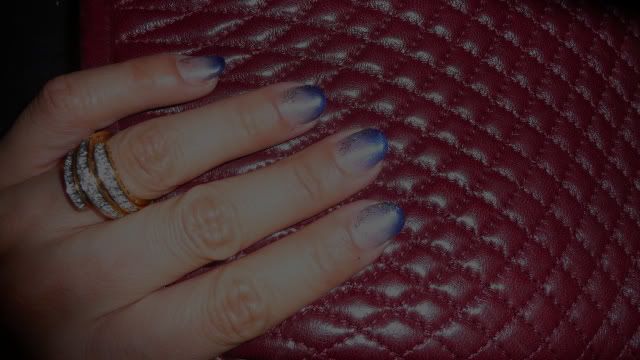 A weekend jaunt to
Black and Brown
turned up this heavily brocaded 60's Eastern-European-meets-boho-chic vest that weighs in at a good 3 lbs. Anyone with any cognizance of world cultures who wants to tell me where it could be from, please share. I'll buy you a cupcake.
Also, finally ripped, prodded, sanded, and chiseled my acrylic nails off and sprung for the Calgel manicure at
Bisou Nail Lounge
in Oakland. Of course, I had to go for an Ombre pattern for my first time out. I'll let you guys know how it wears, but so far I'm optimistic and excited about the prospect of not completely ruining my natural nails. Oh, and I can suddenly type about 25% faster now that they're a more sensible (read: non-Rihanna) length.
ps
Completely OT, but can we take a second to talk about the piece of Guido magic better known as The Jersey Shore? It's possibly the most beautiful ode to sharpie eyebrows, tanning beds, and fist-pumping ever created. MTV is getting really good at queefing out these little nuggets of greatness. Well played, MTV.