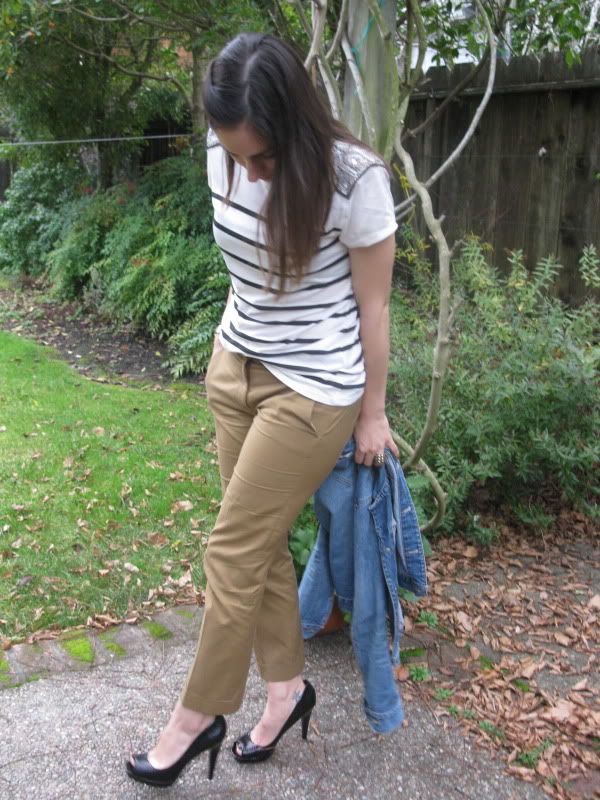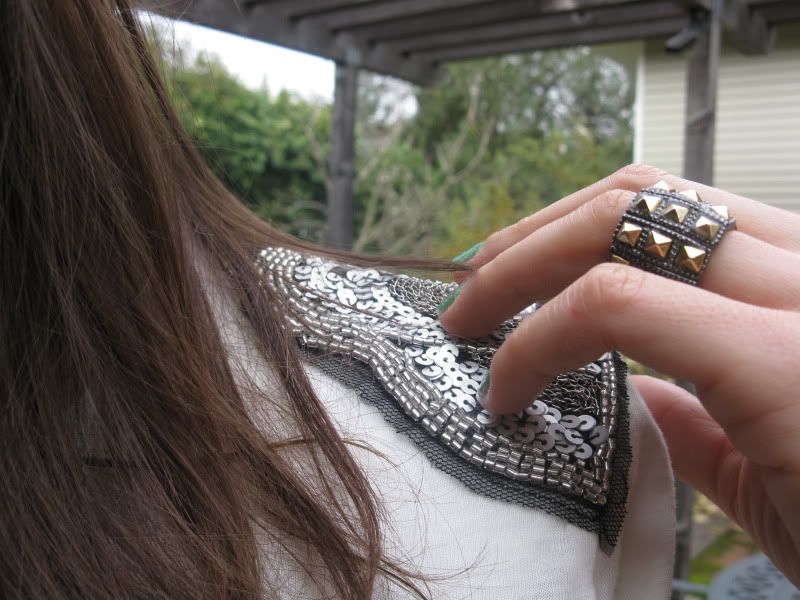 wearing Piazza Sempione pants, Zara t-shirt, thrifted jean jacket, Calvin Klein shoes, new ring from Tara (thanks, Tara!)
I had every intention of going out tonight until I came home and realized that my cozy T by Alexander Wang Thermal had just come in the mail from Gilt Groupe and the idea of curling up on the couch and watching Intervention suddenly seemed far more sensible. Oh yeah, and I'm sick again. Joy.
Sister took these pictures for me on Wednesday to document my new Calvin Klein heels and the fact that on that day I officially turned 27. And maybe it's just me but I swear my brow has a little more world-weariness to it than it did before.