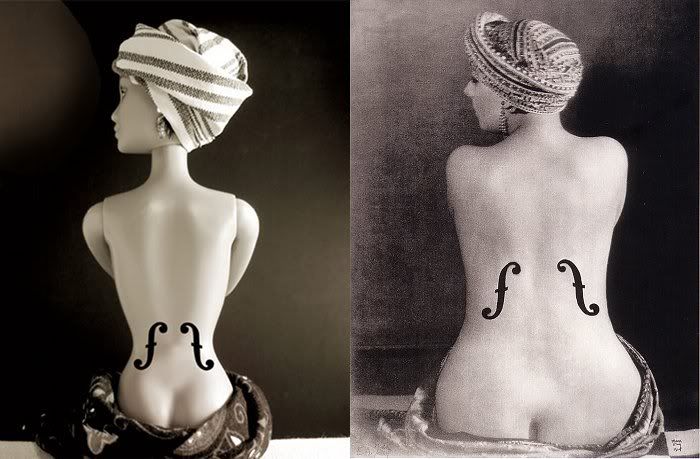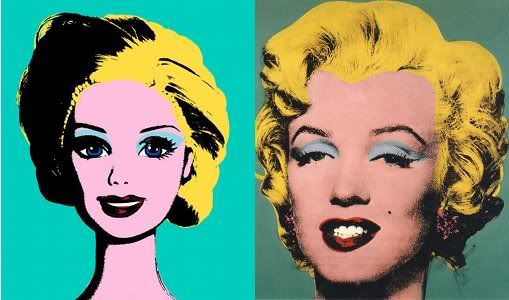 Barbie as depicted by, top to bottom: Guy Bourdin, Man Ray, Vermeer, Andy W
arhol
Sure, if Barbie was a real person, she wouldn't be able to balance on her tiny vestigial feet and she'd probably die of a hernia trying to stand up straight with that epic rack, but truth be told, she's still a badass bitch. Which is why I'm so excited to see her getting the highbrow treatment she deserves in the pictures above. Go
here
if you want to see the rest.
I also fell in love with these Barbies that got the Gaga treatment thanks to some dude's unhealthy obsession with arts and crafts. Seriously though, you have to check out his
Flickr
page where he actually wrote out step-by-step instructions for recreating some of these masterpieces at home. It's sort of mind-blowing.