Torrential downpours, cozy fireside lounging, lemon pie, and lots of Kobe cuddles pretty much summed up my Easter. My outfit was an attempt to cope with the shockingly frigid temperatures while still holding on to some semblance of spring. Somehow this evolved into mixing as many prints as possible. I sort of like it.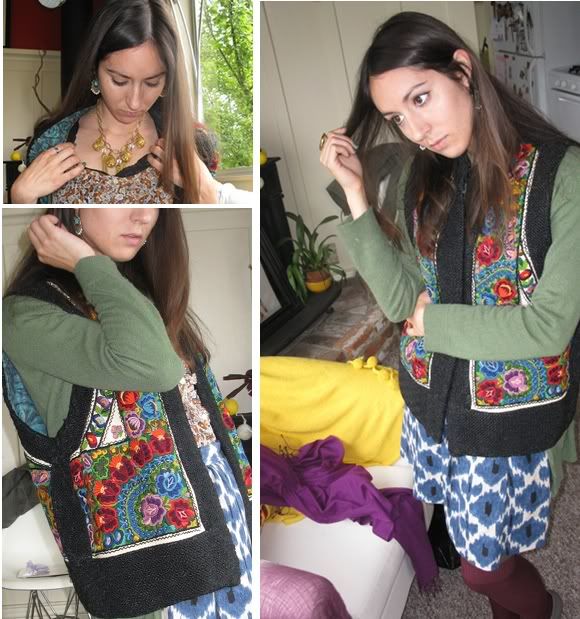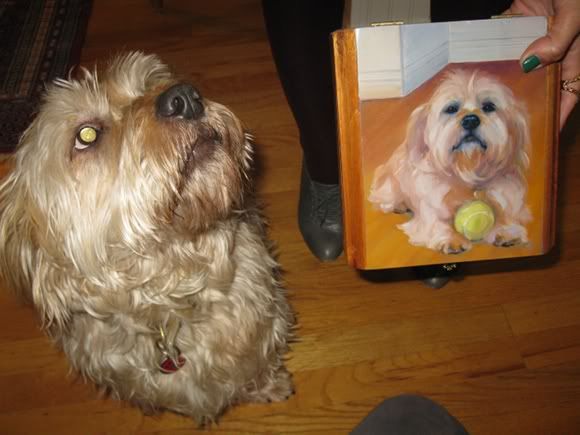 wearing: vintage brocade vest, Michael Kors skirt, Urban Outfitters blouse, Barneys NY cardigan, vintage necklace, earrings handmade by sister, unknown socks, Made by Elves booties
My mom is a bitchin' cook. For dinner we had grilled lamb, Salmon with lavender and honey, minted peas with baby carrots and sugar snaps, and roasted fingerling potatoes. For dessert: lemon pie. And Peeps. So many Peeps.