I so wish this belt was mine, but it isn't. The next best thing: it belongs to my Jewish soul-sister/bff/roommate and she lets me borrow it.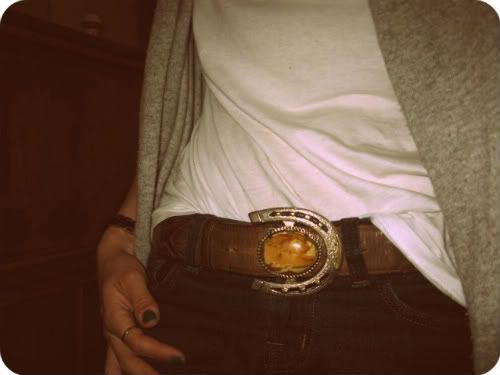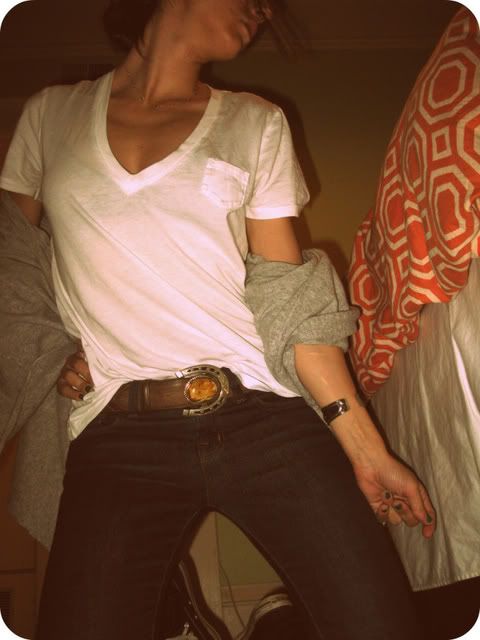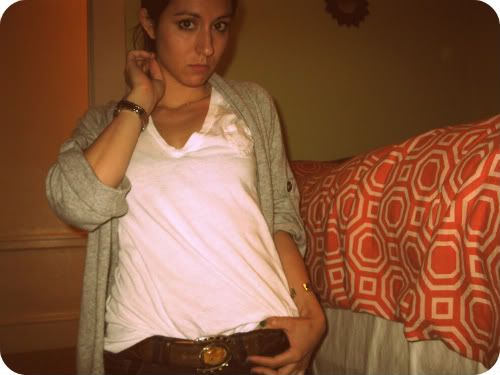 wearing vintage belt, Gap tee, J Brand jeans, Banana Republic sweater, converse shoes, vintage ring, bracelet
Oh, and ps I love
Our Secret
. They're having a 50% off sale now and I snagged this belt for a song.