Summery temperatures didn't stop me from being chained to a laptop all weekend, so I just brought the laptop outside into the lush, tropical landscape that is my boyfriend's unkempt backyard. As an added bonus, it abuts a golf course so not only am I being watched by creepy golfers, I'm also in constant danger of being wiped out of existence by a rogue golf ball. I mean, with a setup like this, who needs vacation?!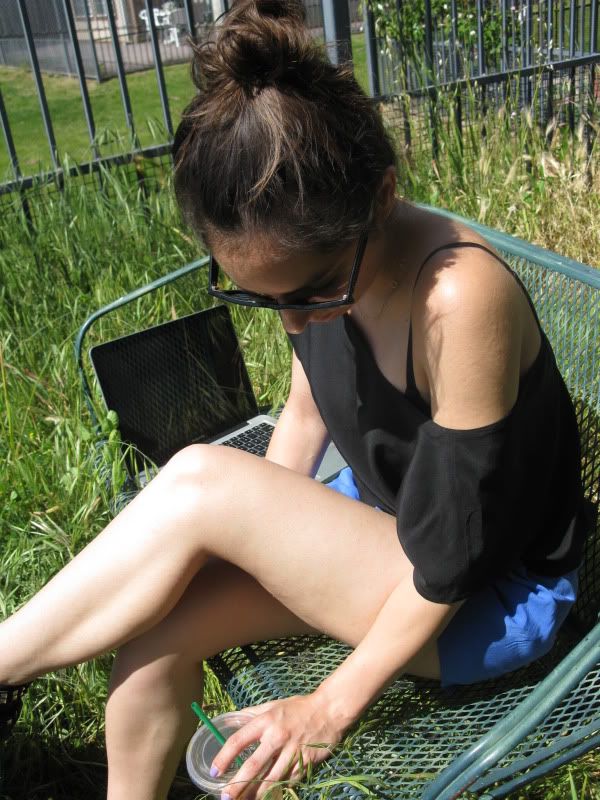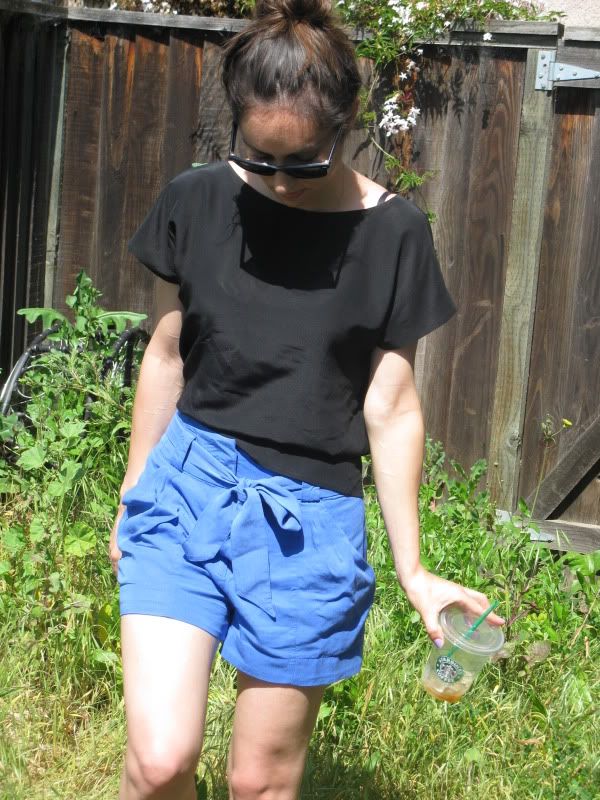 wearing H&M Garden Collection shorts, vintage silk shirt, Zara booties, Ray Ban sunglasses
This was the kind of weekend where all I wanted to do was drive around with the windows down blasting Sublime. It's going to be a little hard getting jazzed up about going back to work.