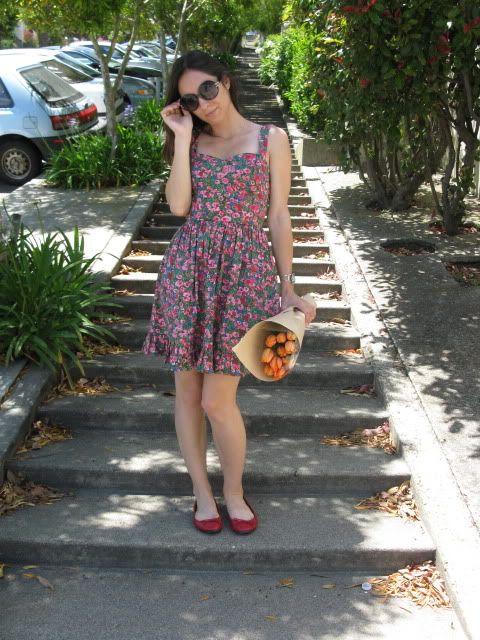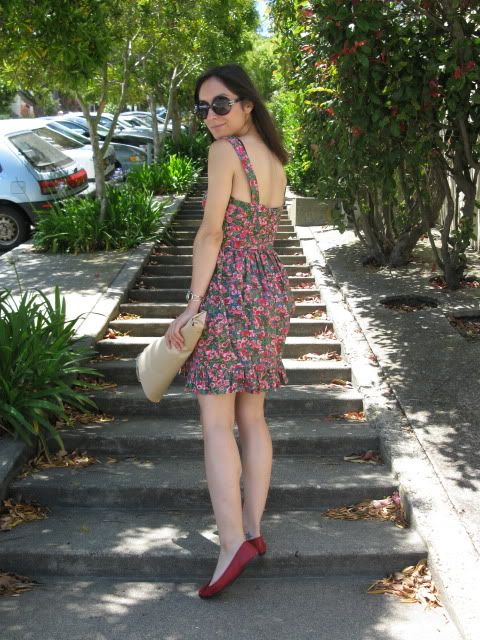 wearing ASOS dress, Dior sunglasses, Steven by Steve Madden flats, vintage bracelet
So I finally got that ASOS dress I posted about aeons ago. The delay was that I can't figure out UK sizing to save my life. I ordered a 10 because I got a leather jacket from there a long time ago in a size 8 that barely zips up over my (pitifully small) bust. But when this dress came in the mail, it was waaay too big. So I had to return it and get the size 8 after all. The good news is, it fits perfectly. And I love it. So, paying for shipping three times is a small price to pay (I guess).
I now have around 4 flippy little floral dresses hanging in my closet...so I'm thinking I may only need about 4 more to complete my collection. Or 5. The jury's still out.