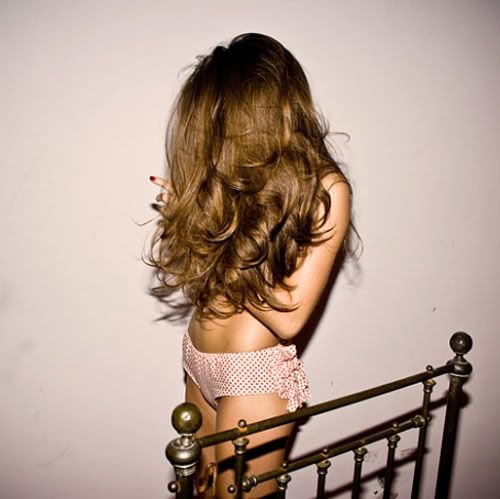 top to bottom: tatielle, tatielle, knighttcat
One of my earliest childhood games consisted of taking a pair of my mom's nylons and putting them on my head so I could pretend they were long, luxurious braids. In preschool, my favorite teacher (I still remember her) had a swath of jet-black, waist-length hair which as far as I can remember was the only reason she was my favorite. In fact, all I've ever wanted (cue violin) is a nice, heavy curtain of thick, rapunzel-esque hair. And all I've got is a head full of flyaway, baby fine hair that won't grow. You win this round, genetics.

So, in honor of my sick obsession which often finds me jealously eyeing the ponytails of my fellow commuters on the bus, I just wanted to post some pictures of good hair. I think if I feed enough orphans or cure cancer I'll be reincarnated as someone with really really really good hair, right?

Meanwhile, in this life I've always fantasized about getting extensions, but have pretty much been scarred for life (and my had my eyeballs unceremoniously assaulted) by the unfortunate weaves of Britney Spears and Paris Hilton among others. There are just so many goddamn horrible weaves out there. An exception, of course, is the lovely Unbeweavable, who gives me hope that perhaps someday it really will be possible to add length without looking like I have a dead possum on my head. Amen.