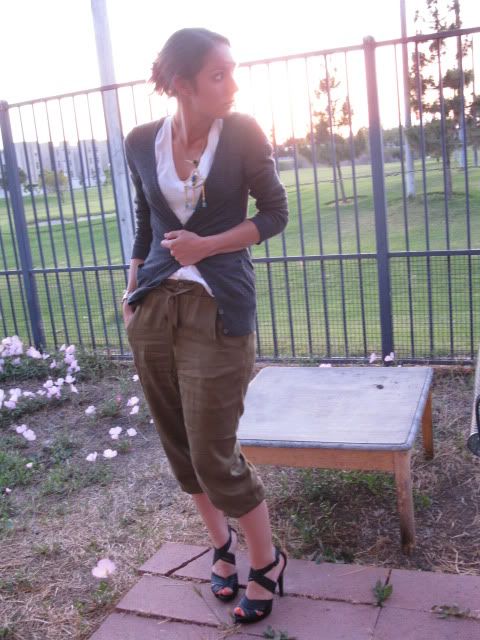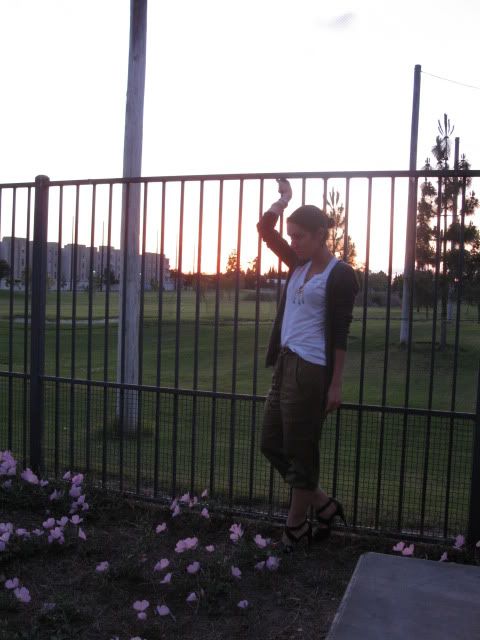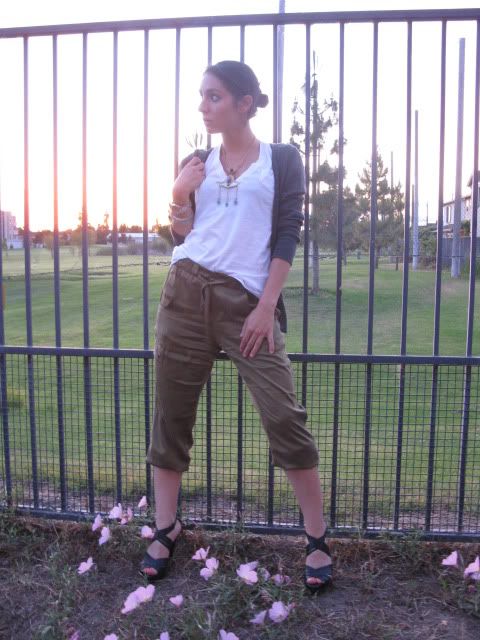 wearing Poleci silk pants, Gap t-shirt, H&M cardigan, vintage necklace, Pour La Victoire shoes
Test drove the new pants from Anthropologie today and came to the following conclusions:
1. Pants with an elastic waistband rule
2. Silk is by far the most wrinkle-prone fabric known to man
3. When wearing these, the occasional MC Hammer joke is inevitable
Still, I got outfit props from a frumpy looking woman in the parking lot on my way out of work who said, "You look very fashionable." I consider this a small victory. It's the little things...
Thank god tomorrow is Friday. I've been dragging myself along this week fueled only by coffee and a vague desire to make it to the weekend. Mine is a pitiful, meaningless existence.