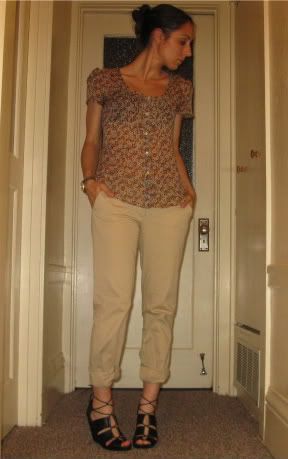 wearing Urban Outfitters top, White khakis (White as in the brand, not the color) H&M shoes
Uh, so I remembered what khakis were today. Specifically, I remembered that I hadn't worn them since 2005 and even then it was only because I was volunteering in a prison and we couldn't wear anything blue (including denim) lest we be mistaken for an inmate. But then I saw this:
And let's just say I was inspired. Yes, I'm feeling inspired again. Don't listen to the Scientologists; antidepressants are a beautiful thing.