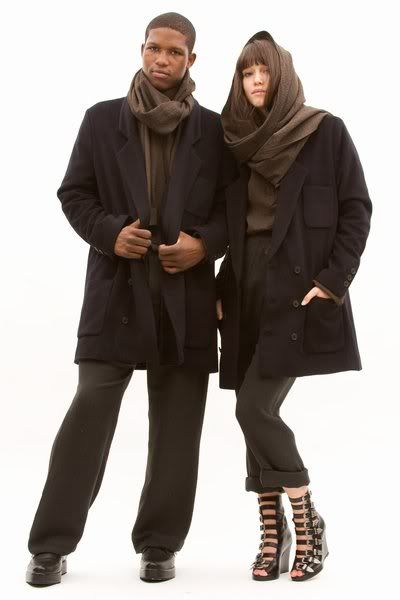 All looks, Chloe Sevigny for Opening Ceremony Fall 2009
I often find myself digging into my boyfriend's closet for perfectly worn-in tees and slouchy cardigans. I know I'm not alone. How much sweeter would it be to reach into his closet one day and find all the perfectly androgynous looks above? Honey, are you listening?
LOL at the fact that the models above even kind of look like us. Does this mean it's meant to be??