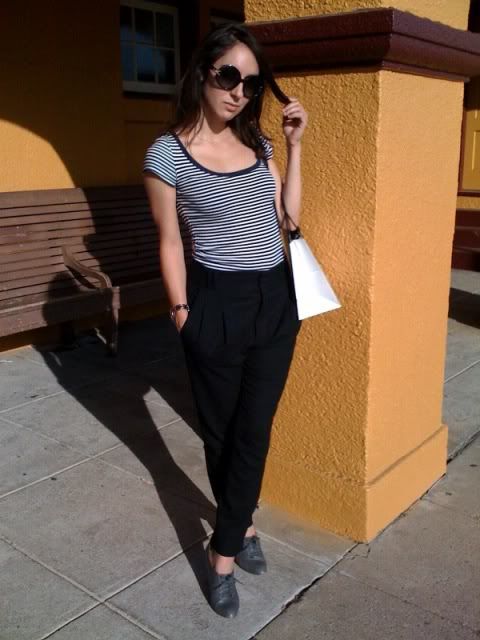 wearing: Gap tee, Zara pants, Made by Elves Shoes, Christian Dior sunglasses
Yes, it's true. There is a fashion-week-shaped hole in my heart.
Moving on...
This weekend I found the perfect drapey wrap cardigan on sale for $20, and tried on the most GORGEOUS Maison Martin Margiela nail-heel booties at Harputs Market. They were like, on sale. For $400. Which is possibly only $399 outside of my budget.
The silver lining in all of this sad, no-Maison-Martin-Margiela-buying-weekend is that I'm hopping into a rented Chevy Aveo on Friday and heading down to LA to see a friends' art show. It'll be a short trip but a much needed one, considering I've pretty much worked 7 days a week for the past four months. Luckily I'll have my iphone shoved up my ass the whole time so it'll be like not missing work at all! Nothing like technology to turn you into a boring-ass-workaholic who doesn't pay attention and is incapable of living in the moment. I look forward to this transformation. I'm sure my friends do too.
Happy week everybody.