Top 2 photos: via Ashtonallenart.com, bottom via ohlalamag.com
I hopped on a magic carpet and floated down to LA this weekend to my friend Ashton's art show (check out her website
here
). She was generous enough to give me and my roommate (we've all been best friends since high school) a painting each. I can't wait to get them up on the walls. My apartment needs some therapy and these might be just the ticket.
In the meantime here are some pictures of the festivities. I'm finally wearing this cutout number I got eons ago at a thrift store. If people were shocked by my sudden resemblance to Kim KardASSian (see picture above), they did a good job of hiding it. It has come to my attention that I look like a double-wide in this dress. Must reconsider ban on exercise.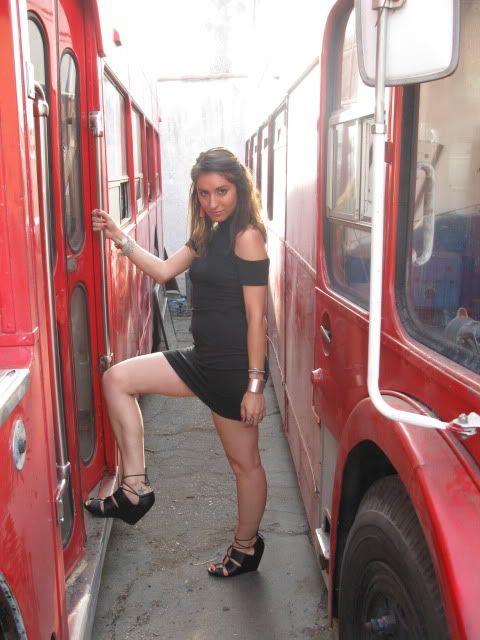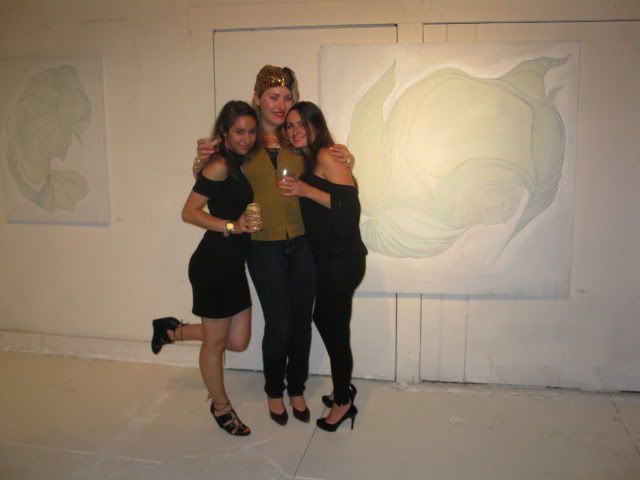 wearing thrifted dress, H&M wedges, DIY tassel earrings, various bracelets, rings, etc.