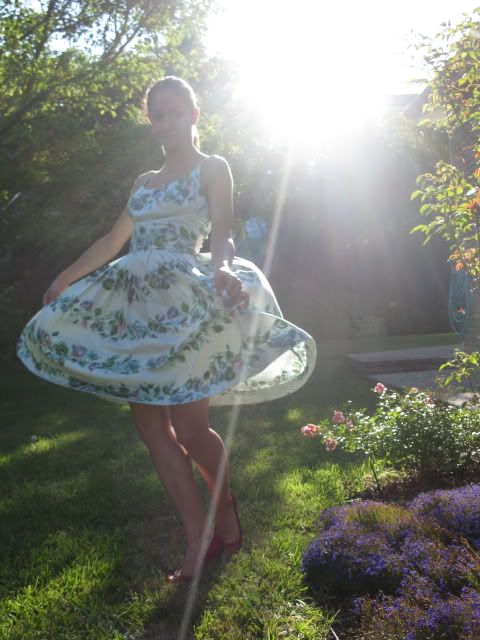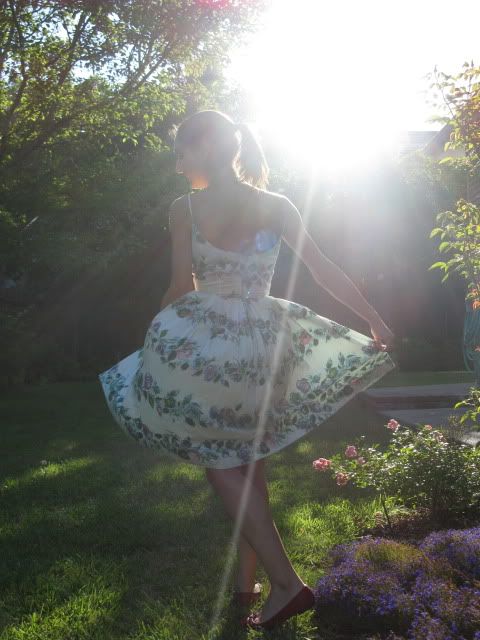 wearing vintage dress, Steven by Steve Madden shoes
I'm totally all about lens flare right now. Which has absolutely nothing to do with the fact that my face looks like the 'before' pictures in a Proactiv commercial. I swear.
Spent the weekend dog sitting at my parents' house outside of the city. Obvs, I jumped at the chance to go somewhere warmer than S.F. and hang out with the Kobes. Except it wasn't warm. Remember my naive childlike fantasy that I would get to float on my back in an azure pool like Marilyn? Take a wild guess if that actually happened. You win this round, unseasonably cold Northern California weather.
That lovely hunk of metal in the pictures below is my 1964 Dodge Dart, which I've had since I was 17. Her name is Lola, and as you can probably imagine, we've been through some shit together. Ah, the stories...She now lives in semi-retirement in my parents' garage.
I feel like the only thing missing from these pictures is a carton of cigarettes, a morbidly obese man without a shirt on, and a case of Coors Light. Happy 4th.