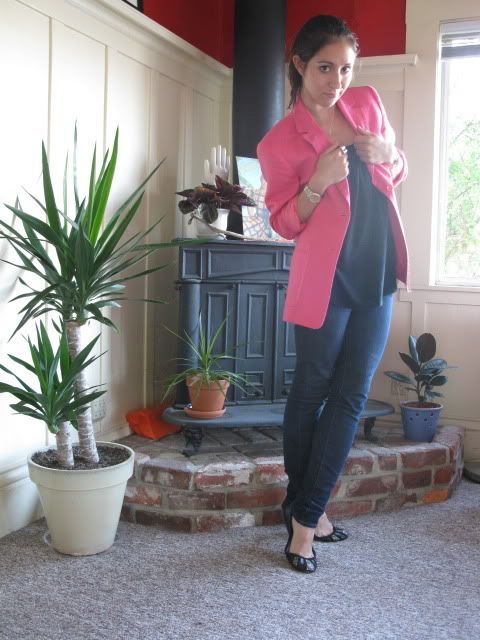 wearing thrifted Talbot's blazer, J Brand jeans, James Perse top, Zara flats, Timex watch
This outfit post isn't from today, it's from yesterday. Today I wore the most adorable shirt dress that I totally wanted my boyfriend to photograph. Unfortunately by the time I got home from work, not only was it pretty much dark but my hair/face was so greasy I just wanted to get into my pajamas and slather myself in salycilic acid. Seriously, my skin is on crack right now. It's broken out worse than it ever did even in my teenage years and none of the products that I'm using seem to be working. Anyone out there with very oily/pimple-prone skin want to share their skin secrets? Because at this point I'm about ready to try boric acid, prayer, cat urine, or some combination of all three.
Oh, and I ate ramen for dinner (the kind in the plastic pouch). You may now commence feeling sorry for me.