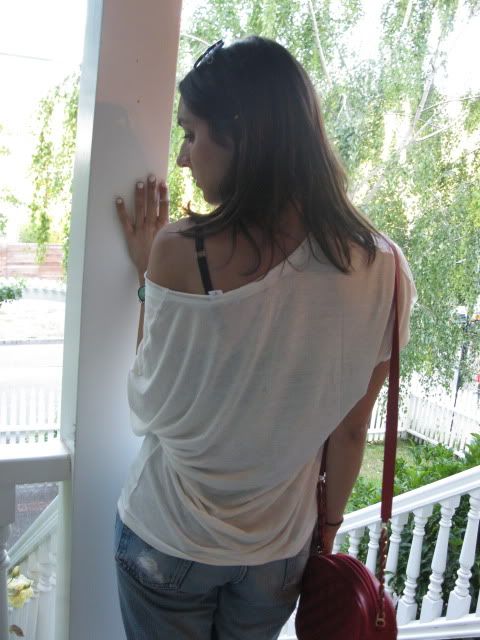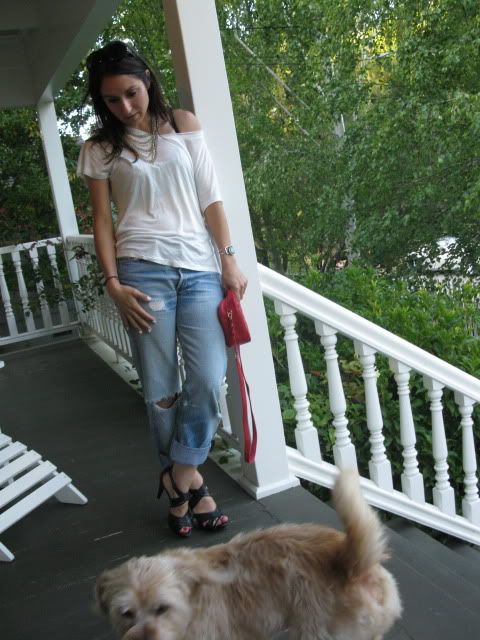 Urban Outfitters t-shirt, thrifted jeans, vintage necklace, thrifted bag, Pour La Victoire shoes, vintage bracelet
I regret to inform my loyal readers that I completely suck at blogging on a semi-regular basis. I honestly meant to post these last night but I was tired and blah blah blah. I've noticed a phenomenon in the blogging world, and one that I myself hoped to avoid. When people start out, they post nearly every day, and after a few months posting drops off to every other day, then every third day, and so on. And here I am, a textbook case, barely pumping out 14 posts a month. This is especially troubling as I consider myself a rather prolific writer. I'm just too damn tired/busy/lazy/gassy/employed to do a better job.
Anyway, the Urban Outfitters t-shirts turned out to be just right. Just look at that drape! They fall off the shoulder perfectly too, which gives me that messy/undone look that I'm craving. I love.
Oh, and I
may
have spent my ebay funds already. And not on clothes. I know, it's a shame, but wait until you see it! (Don't worry, I didn't do something boring like donate the money to charity). God, who do you think I am? I have needs!