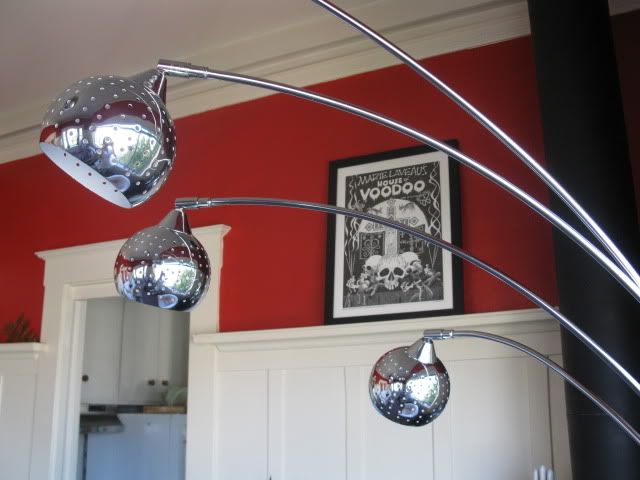 Behold, the magnificent and wondrous object of my affection--a floor lamp. Yes Goddammit, a floor lamp. I could have had shoes, a new bag, or a shit ton of stuff from H&M, but I got a floor lamp. It brings the room together and throws crazy shadows up on the ceiling, so I think it was worth it. Buying furniture not from Ikea is grownup shit.
For anyone in the San Francisco area, I highly recommend checking out
Therapy
on Valencia and 16th in the Mission (the furniture side, not the clothing side). Besides having fabulous things, the owner has a policy where he lets you take something home on a payment plan. So you leave your credit card info and they'll charge 1/4 of the price every month. Highly cool, and the #1 reason I actually bit the bullet and brought this baby home. It's a little easier to swallow at $70 a month.