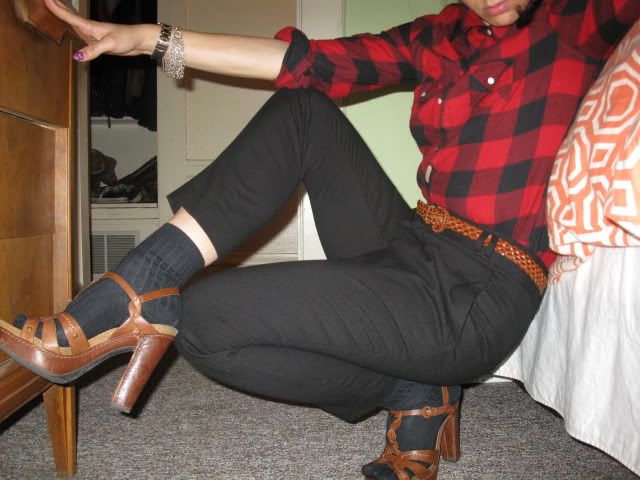 wearing Zara trousers, Target flannel, thrifted belt, Frye shoes
Thermostat wars continue in the office, which means today's outfit consisted of head-to-toe flannel. I may be the coolest person you know. And I mean that quite literally. I can't recently recall a time when I wasn't freezing.

Also, meet my new friend:
I'm really feeling the roomy bucket-tote style sans hardware. And this Furla bag is so lightweight I can stuff my whole life into it and still not fall over from the strain. Nice.

Is it Friday yet?