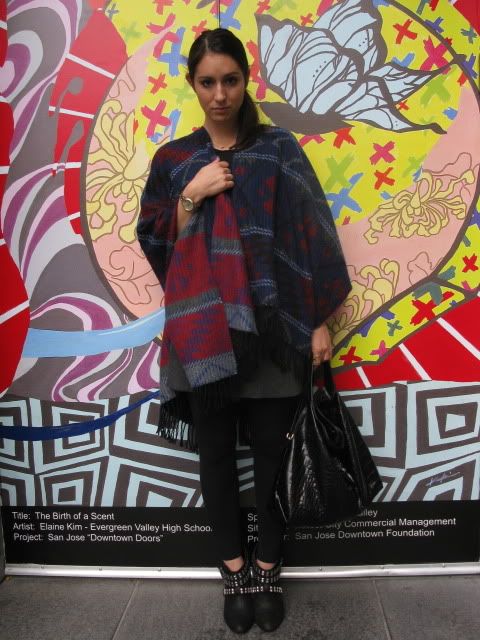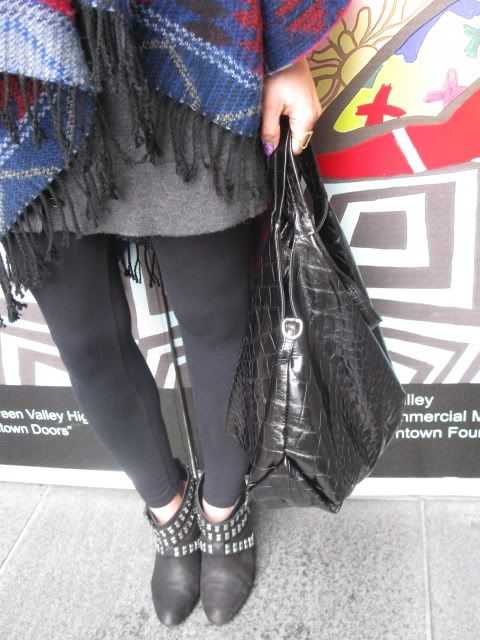 wearing F21 poncho, leggings, J. Crew sweater, Urban Outfitters tee, Zara shoes, Furla bag, drugstore sunglasses, Timex watch
It's time to cross "stylish poncho" off the list of words that should never be seen together. It's a new age people.
And, because I feel like it, a quote of the day by the poetic, highly philosophical Kate Moss: "Nothing tastes as good as skinny feels."
Clearly, she's never sampled the rare delicacy known as bacon-wrapped hot dogs, because if she had, she wouldn't be extolling the virtues of "feeling skinny" aka gas, grumpiness, and bad breath, over the deliciousness of pig parts wrapped in--pig parts. Yummm.