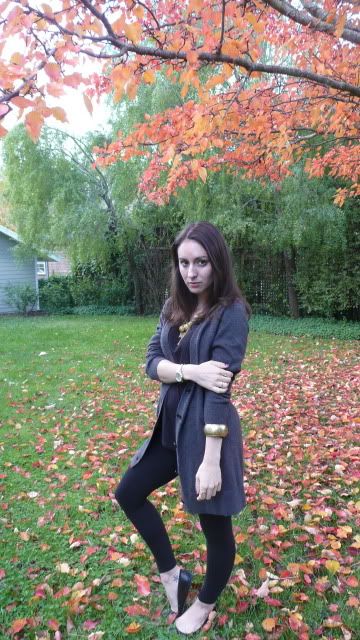 wearing J. Crew sweater, Urban Outfitters T-shirt, F21 leggings and bracelet, vintage necklace, Zara flats
Fresh cough + shameless gluttony at Thanksgiving dinner - a face full of makeup = the ghastly, ghoulish expression you see above. Even my mom was like,
you look
pale
.
Want to put some lipstick on first?
Luckily the tree is BRINGING IT in these pictures. I may be too sick to "smiiiize" but the neon autumn leaves are stealing the show anyway, so who cares?