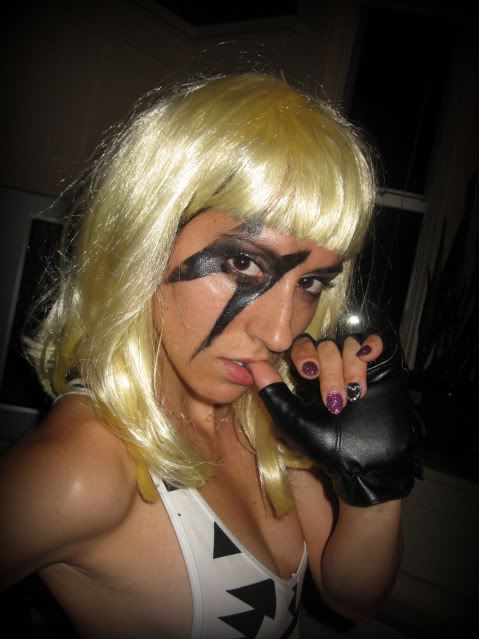 Halloween '09 turned out to be a magical adventure that had me stalking the streets of the Mission in a thong, getting lost in an apartment building that may or may not have once been a hospital, and doing coke off of a stripper's ass. Ok, one of those things may not entirely be true. Take your pick.
My only regret is that I went to a hipster party dressed as Gaga. If I'd really wanted to fit in I should have been Max from Where the Wild Things Are. Wardell went as a scary zombie creature, and Tracey transformed herself into Peggy Olson, thanks entirely to clothing I wear on an everyday, non-costumed basis. I don't know whether to be proud of or worried about this fact.
My favorite moment of the night: when Tracey told a guy dressed as Don Draper that she'd "see him on Monday morning." Close second: stuffing my face with a burrito after a week-long hiatus from carbs, sugar, salt, and anything remotely delicious. I can't wait to dive headfirst back into my 3-croissant-a-day habit.
For your entertainment: Eric Cartman's version of "Poker Face." I think he does it better than Lady CaCa.