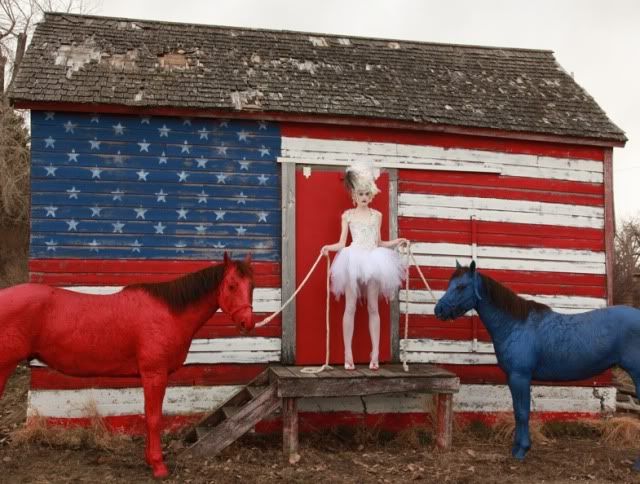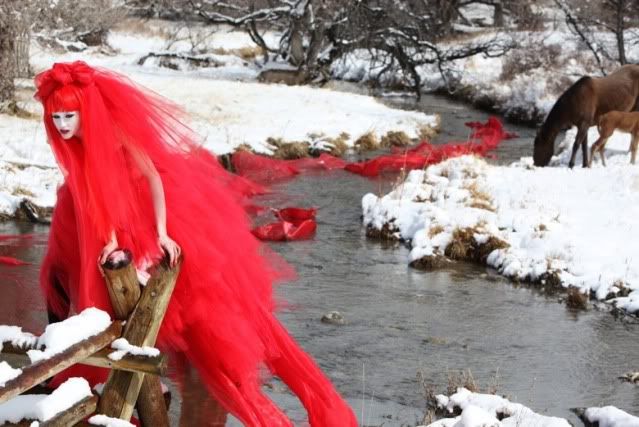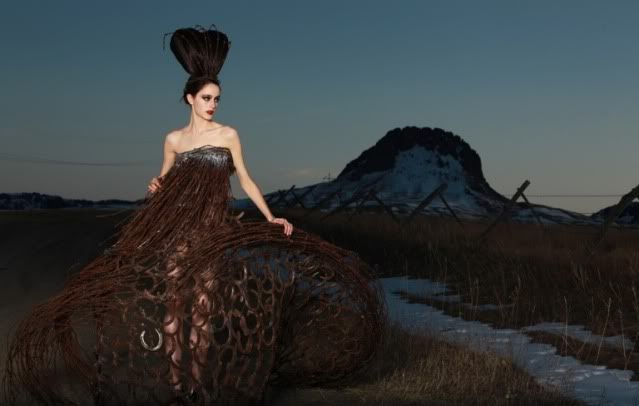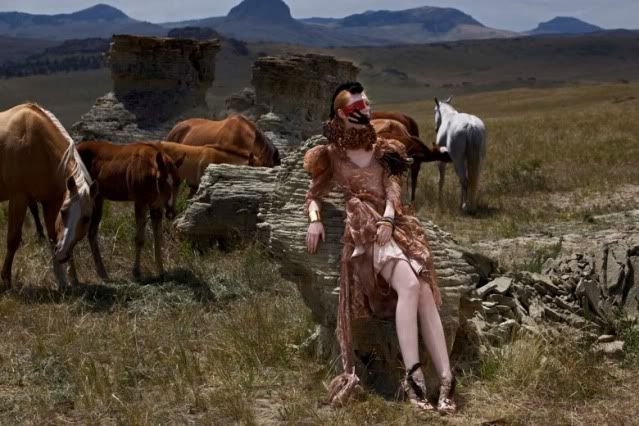 All photos courtesy of traverrains.com
I am obsessed with the moody, somber quality of these photographs by Traver Rains -- best known as one half of the Heatherette design team. The series was taken in Montana on his family's farm, and he is responsible for every aspect of the mise en scene--from set design, to the dress made entirely of welded horseshoes and barbed wire.
You MUST check out his
website
. It is all kinds of brilliant.