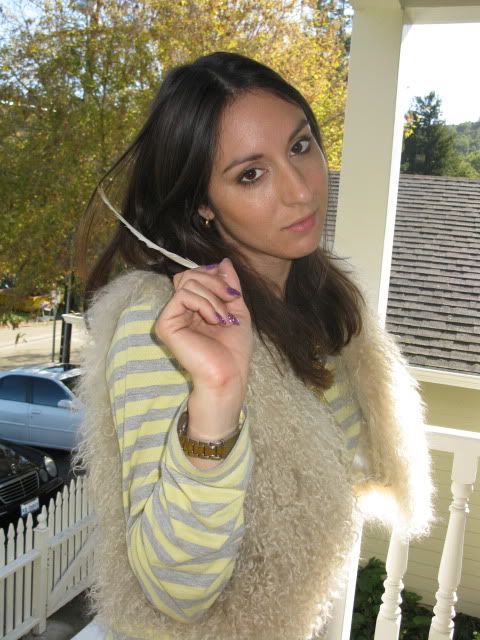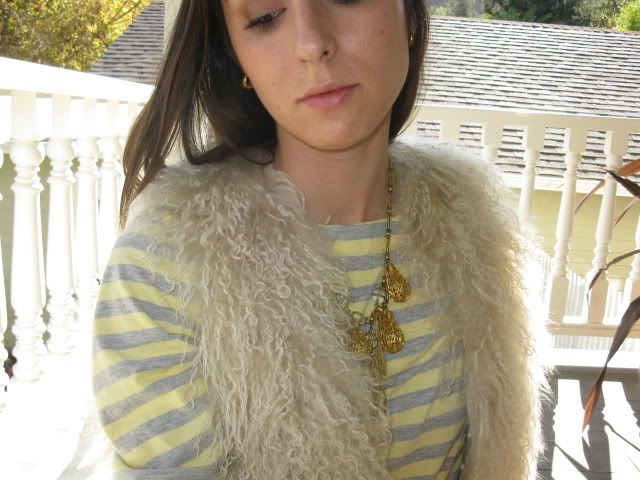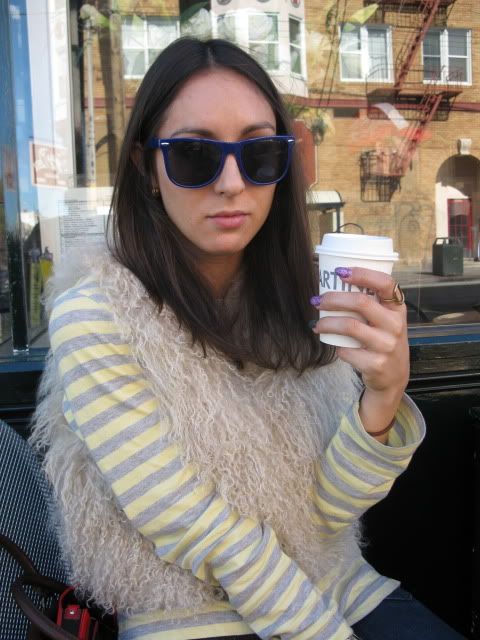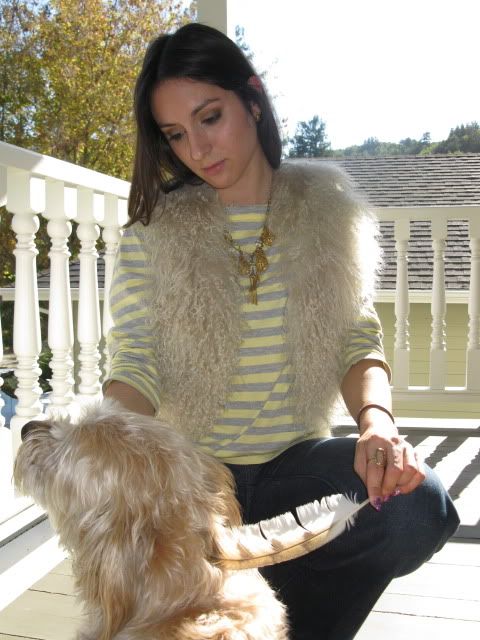 wearing top by APC, Old Navy Jeans, vintage necklace, Topshop vest
Pastry at Tartine + pumpkin gelato + bomb Chinese food = I'm off the Gaga diet. And thank God too, as I've discovered I'm awfully cranky when deprived of carbohydrates. Also, I've been listening to Lil Wayne's No Ceilings mixtape all week and love how he's given a fresh treatment to a whole bunch of songs I used to like but have grown sick of. You can download it for free on the interwebs, so you should check it out.
When I wear this vest my dog and I could be mistaken for twins.