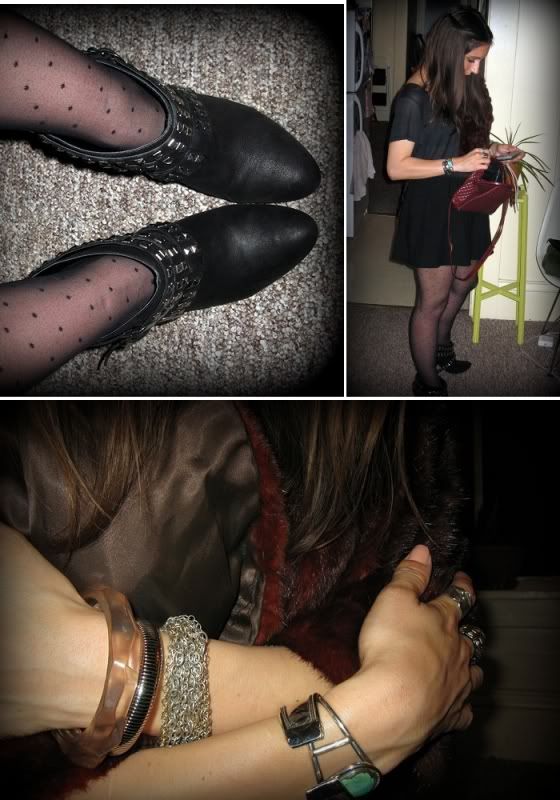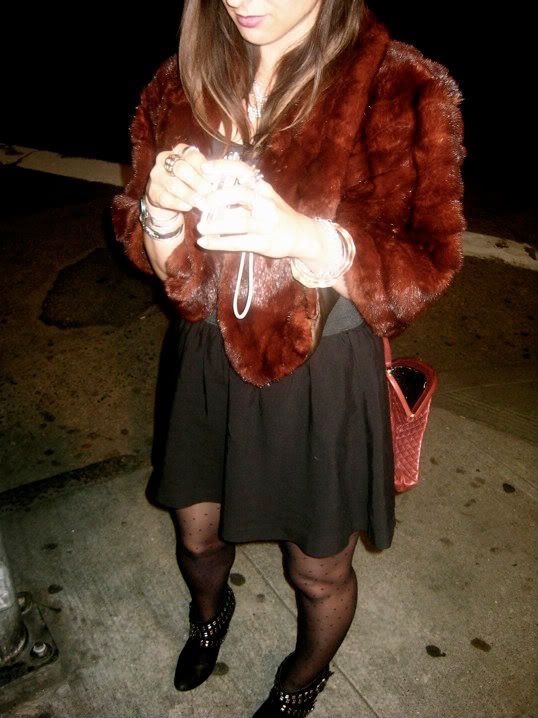 wearing F21 skirt, t-shirt from LF, Urban Outfitters tights, Zara booties, vintage and F21 jewelry, vintage mink stole, vintage Bally bag
Last night I suffered through fist-pumping and throbbing techno music--a vomitous combination that left me irritable and craving pizza. Needless to say I won't be setting foot in North Beach again unless I come in search of transgendered prostitutes or lousy weed.
Luckily tonight was way more amazing. I saw Alice in Wonderland in 3D at the Castro Theater, and it was every bit as 3D as I hoped it would be. Tim Burton is some kind of weirdo genius.