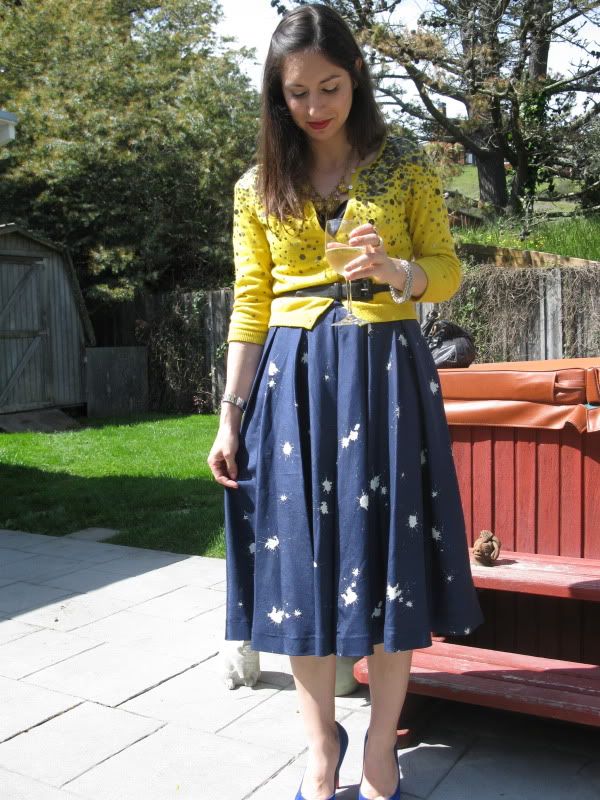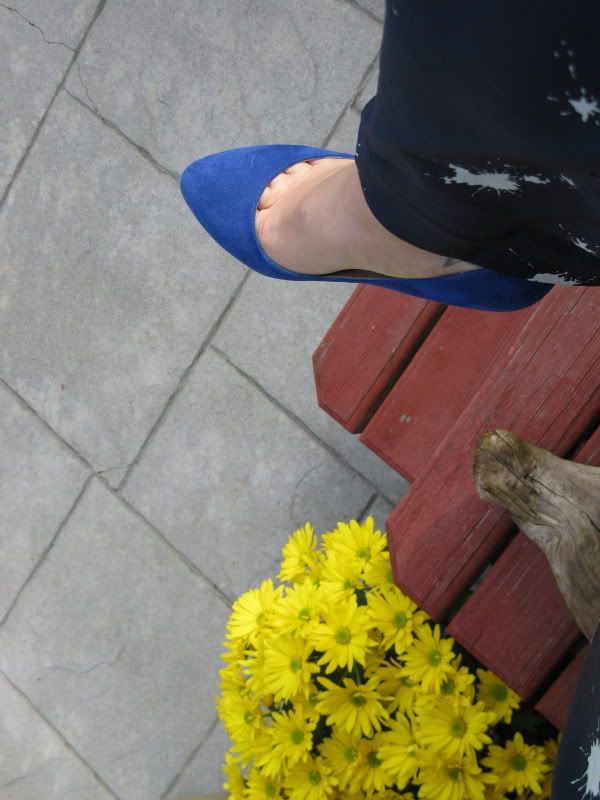 vintage dress, LaRok sweater, vintage Halston belt, vintage necklace, Christian Louboutin shoes
A friend's baby shower on Sunday yielded the perfect opportunity to don a cold war-era dress and vertiginous heels completely unsuitable for walking in. Baby showers are also a convenient excuse to drink before 12pm.
Also, my grandfather died on Friday at the ripe old age of 102. Back at the funeral in Phoenix, my dad delivered the eulogy and read this quote from Marcel Proust that's been occupying my mind ever since:
"People do not die for us immediately, but remain bathed in a sort of aura of life which bears no relation to true immortality but through which they continue to occupy our thoughts in the same way as when they were alive. It is as though they were traveling abroad."
Safe travels, Papa.