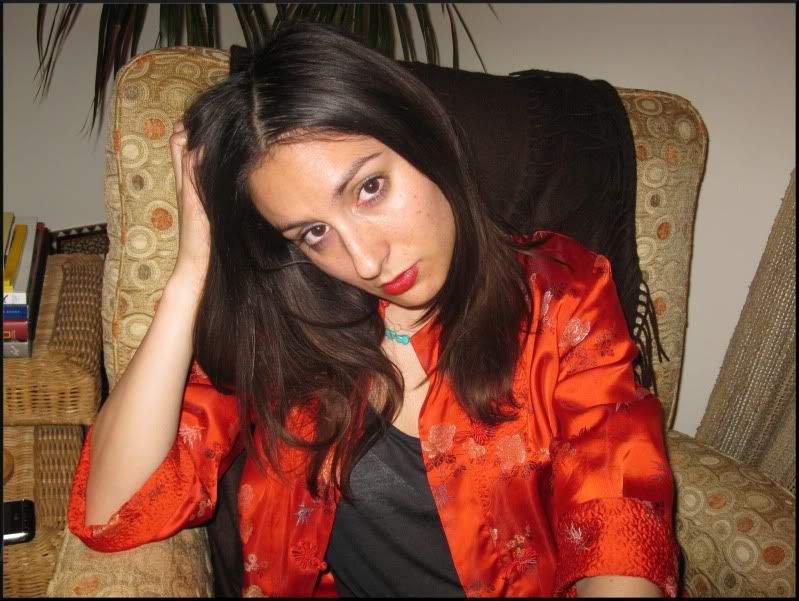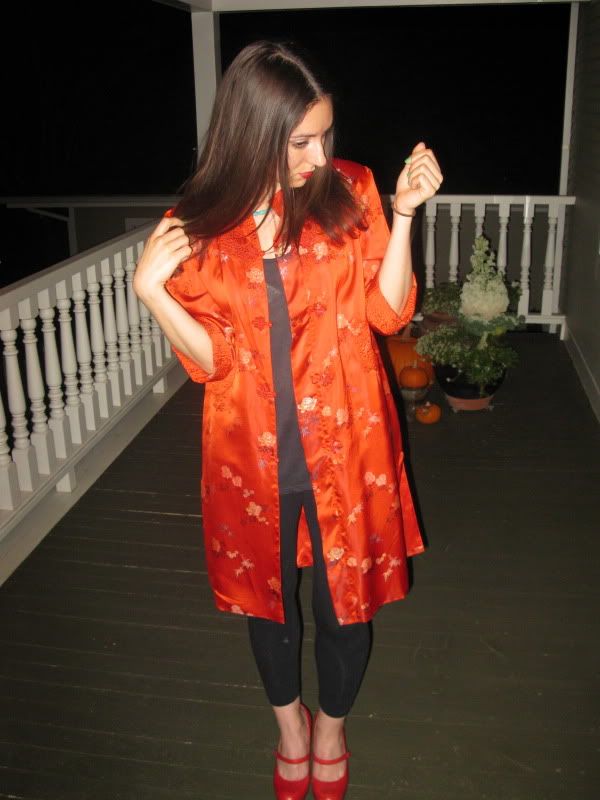 wearing vintage jacket, t-shirt from LF, Forever21 leggings, unknown shoes, vintage necklace
Playing dress-up with clothing left over at my parents' house. The jacket was my mom's in the 70s, the shoes are a New York purchase that turned out to be too big and have now been bequeathed to my sister. If you look closely in the first picture, you can see Kobe's fine snout making a guest appearance (and his fanny making a guest appearance in the third pic). Good golly I love that dog.
And wouldn't you know it, I've been stricken with tuberculosis or something awful and I've been hacking all day. I'm off to bed.