Spending a few days in the sun really hammered home the fact that a: I am the palest person in the greater San Diego area, and b: I can't wait to dump all my remotely warm clothing and start hunting for a simple white column dress. Modern or vintage, it doesn't matter. As you can see in the pictures below, either option is lovely: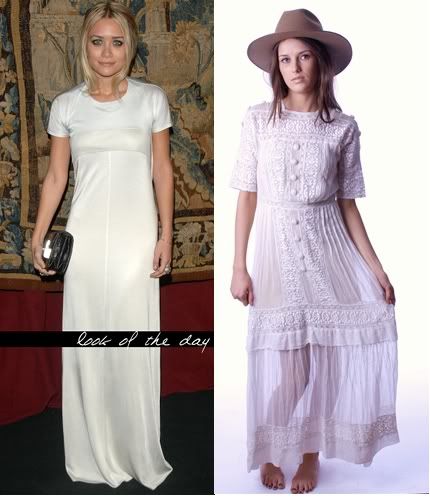 Thoughts occupying me this evening: What do you think is going to happen when the spawn of MTV's "16 and Pregnant" grow old enough to comprehend the fact that their asshole parents decided to document The Biggest Mistake of Their Lives on a reality TV show? Nothing says "I love you, kid" like showing your little one the first time daddy texted mommy: "tell me where 2 sign the papers 4 that little mistake."
Someone should do a case study on this. I want follow-ups in 15-20 years.