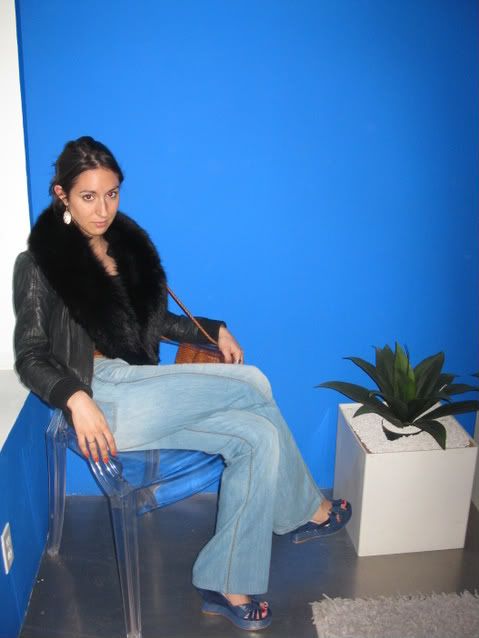 leather jacket, ASOS; fur collar, vintage; braided belt, vintage; high waist jeans, Jenny Jen; wedges, Terry De Havilland; bag, vintage; earrings, abalone shell from New Zeland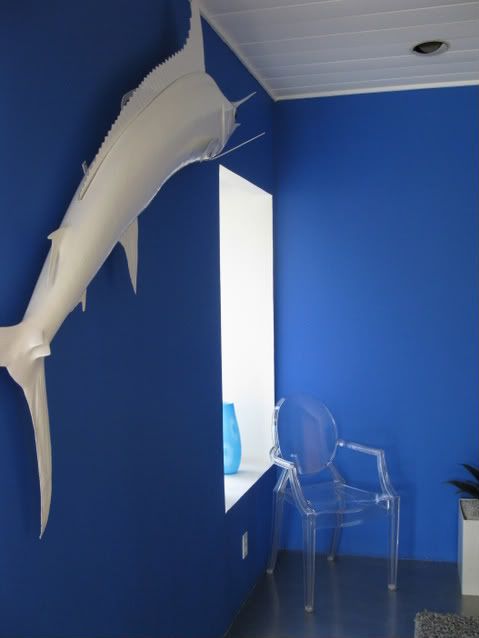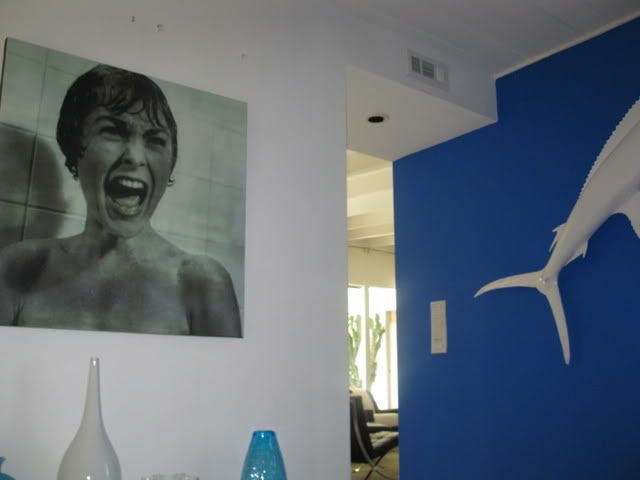 BTW, does anyone know who designed the black chair and chaise lounge above? I know they're both really famous pieces but the designer's name escapes me...
After a drive that was far too long and far too wrought with traffic complications, we finally arrived last night in the promised land. And it is spectacular. I just had to include some pictures of the house we're staying in, because it makes me feel like I'm walking through an Apartment Therapy house tour. I nearly peed myself when I saw the Philippe Starck Ghost chair in the foyer. Expect many more outfit posts photographed utilizing this special piece of equipment. I am in love.
And of course, the weather ain't bad either. Today it was a pleasant 78 degrees, which is a far cry from the 50-degree rain we were having in San Francisco. Even though I'm pretty sure it would take bionic sunlight to penetrate the thick layer of pallor on my skin, I sat out by the pool in the afternoon with the hope of getting a leeeetle tan going, and in the evening we checked out a local street fair where I got a pair of sunglasses for $5 and a vintage brooch from the 1930's for $15. More shopping to come, of course, so stay tuned.