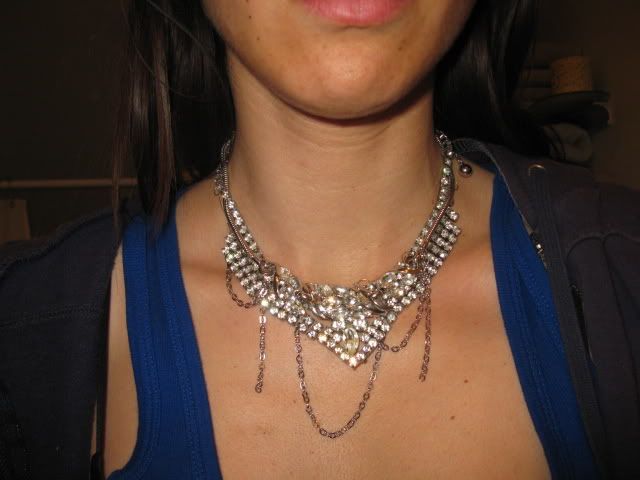 Feeling creative and inspired by a recent trip to Benjamin Franklin Crafts, I finally sat down tonight and made my version of the Tom Binns crystal choker out of a couple of vintage rhinestone necklaces and miscellaneous chains. I used
Valerie's
instructions and the following pictures as my inspiration: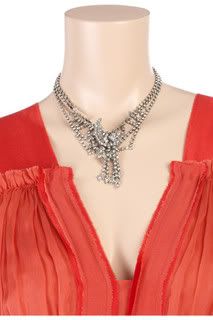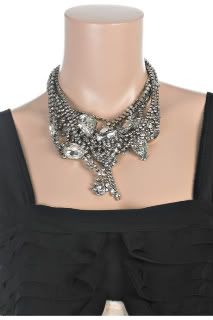 picture credit: Olsens Anonymous
I also picked up a pair of silk tassels and made them into earrings. Like so: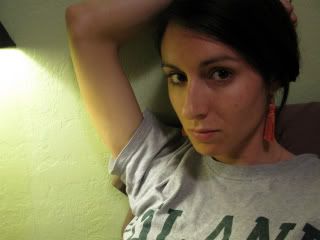 Please excuse the haggard, makeup-less face and the Tulane t-shirt. I just spent the last few hours cleaning ancient mouse turds from forgotten corners of my apartment, an occasion which does not call for style...unless it's a hazmat suit.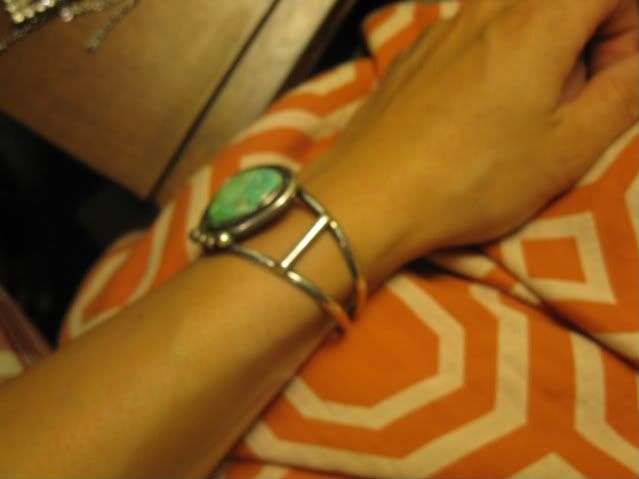 Lastly, while retrieving some kitchen stuff out of my parents' garage, I found this bracelet that my mom bought in New Mexico in the '70s. She says she remembers paying a lot for it back then (probably around $35). I had taken to wearing it until a few years ago when decided I wouldn't let anything touch my sainted skin that wasn't gold. Come to think of it, I've only just started wearing silver again. The pendulum either swings one way or the other... That's why I love that my watch has silver AND gold in it. It swings both ways, baby.