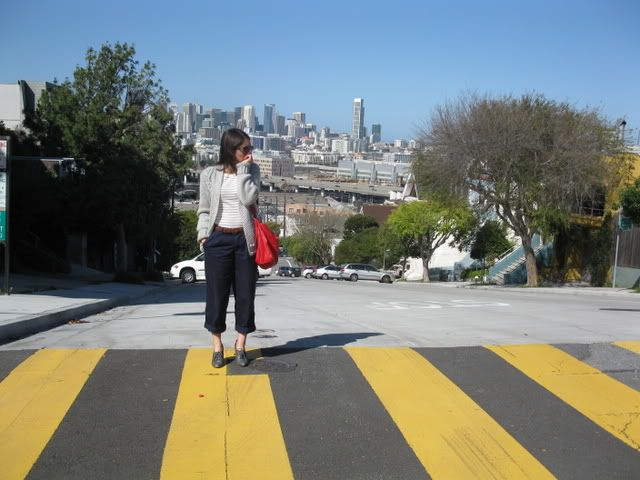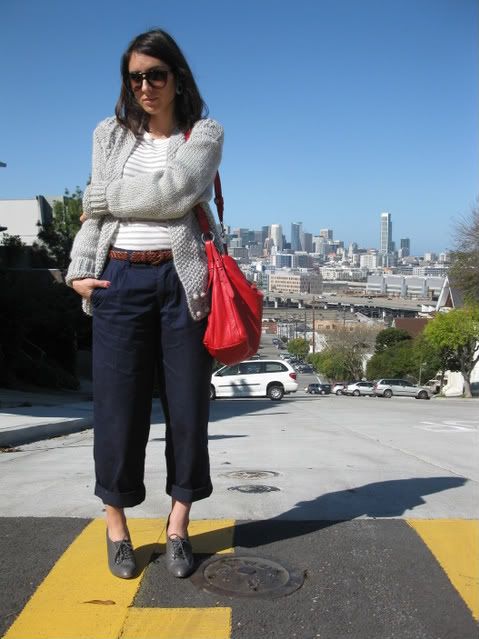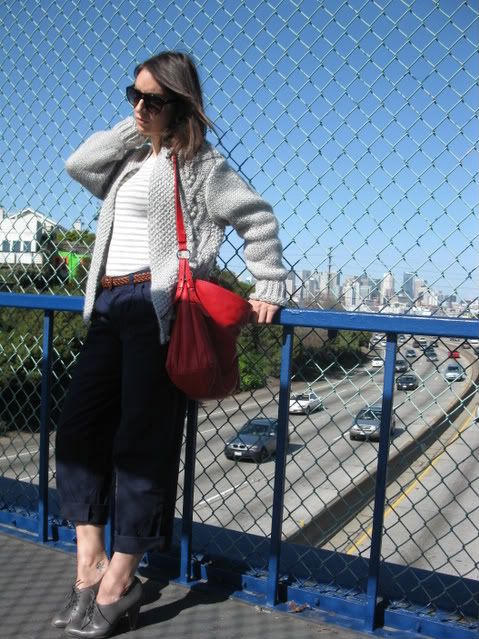 wearing: vintage cardigan, Banana Republic striped sweater, vintage belt, boys' pants from Target, $5 sunglasses from a street fair, vintage earrings from Palm Springs, bag from the leather market in Florence, Made by Elves shoes.
Did anyone else forget about daylight saving's time today? I did, and woke up at noon thinking it was still 11:00. Pisser. Instead of wasting money on breakfast, the honey and I made a beeline for the Hard Knox Cafe in the Dogpatch, home of the best fried chicken this side of the Mississippi. So. Fucking. Good. And best of all, cheap as well. $10 gets you 3 pieces of chicken, 2 sides, and 2 cornbread muffins. Clogged arteries and a serious case of indigestion come free of charge. Everybody wins!
On the way back, we purposely "got lost" so we could explore some of the streets around the Potrero Hill area. It definitely seems like a chill place to live, especially for suburbanites like me who can't/won't get rid of their cars and fully commit to an urban lifestyle. There's parking galore. Good to know, since I'm still not sure if I'll be able to stay at my place after they raise the rent. Ugh.
And for all you foodies, here's a little food porn for ya...my half-eaten eviscerated chicken, with Wardell still working on his in the background (yes, my boyfriend's name is Wardell).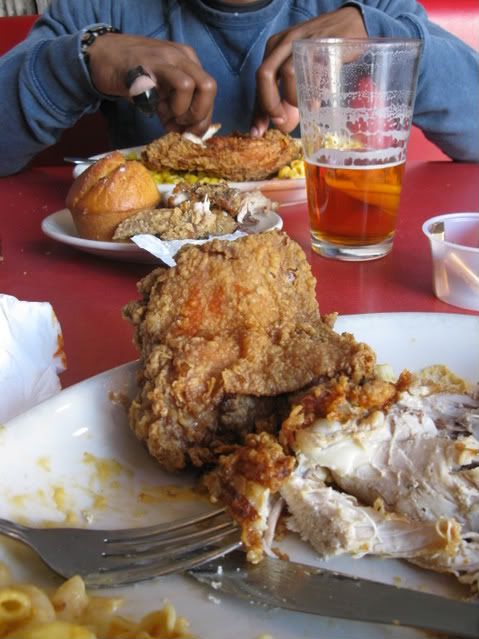 And here's where I got the title of my post: from a sign hanging on the wall at Hard Knox:
Don't be one of those poor suckers starving to death...