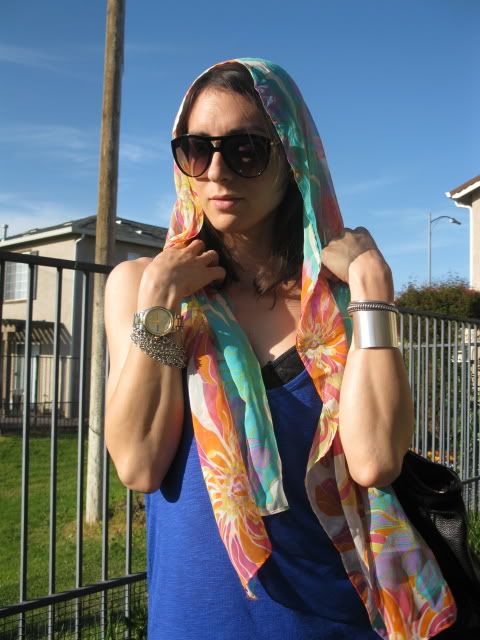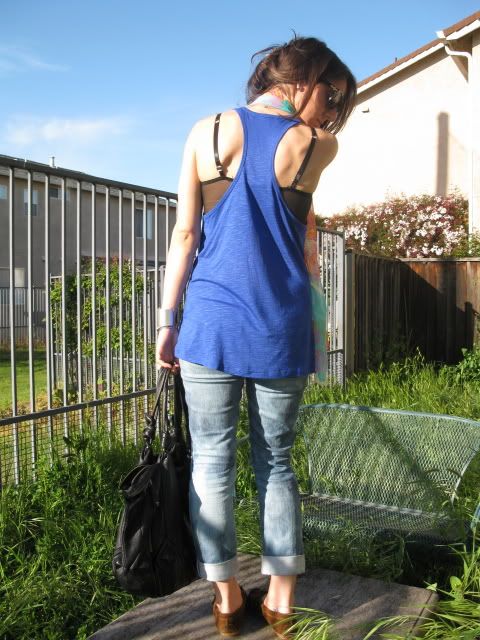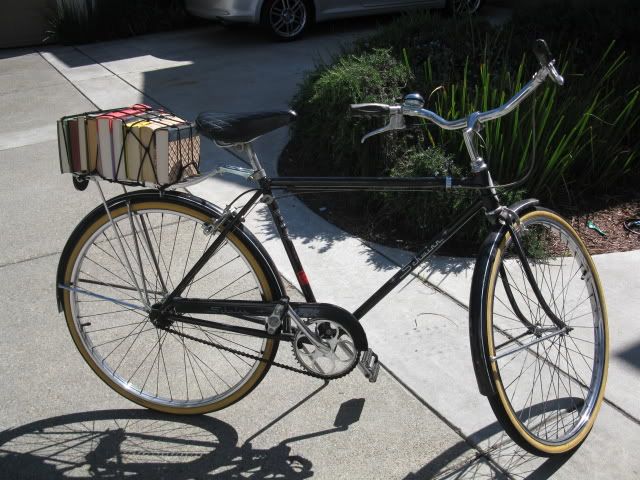 wearing F21 tank, DIY bleached Topshop jeans, Urban Outfitters corset bra, Minnetonka moccasins, unknown scarf, Timex watch, Lisa Levine bracelet, Banana Republic thick silver cuff, vintage silver cuff
Random outfit post from this weekend. I took advantage of the freaking stellar weather by biking all over town with the BF. By chance, we came across a book sale at San Jose State, where I picked up a number of volumes for a dollar apiece. Wardell had to strap them all to the luggage rack on his bike to get them home. I thought they looked rather cute perched up there, so I snapped a pic.
Oh, and I had a blast in the Castro last night. Amazing time, great dancing. The night ended on a slightly sour note when I had to walk home uphill for ten blocks because I couldn't get a freaking cab. The good news: I was wearing the F21 boots and ended up with nary a blister in sight! They really are comfortable, as well as absurdly hot. I did post some pictures of the fuckery from last night, until I realized they made my blog look like a damn Myspace page. Not cool.