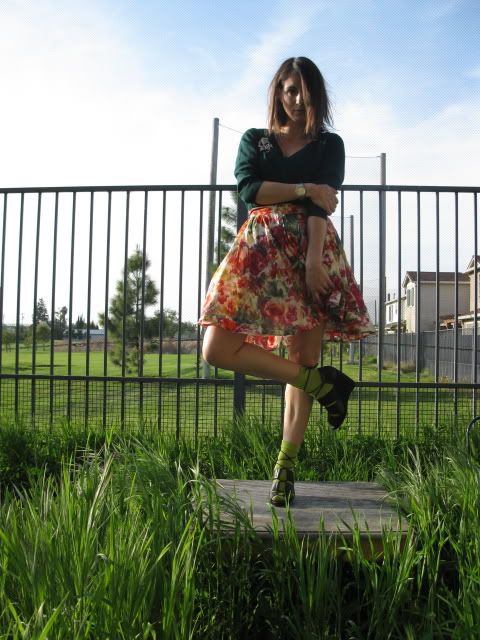 wearing: Old Navy sweater, Forever 21 skirt, H&M socks and shoes, vintage brooch, Timex watch
Oh my God, I actually wore a skirt. In case you haven't noticed, I'm sort of in a jeans rut lately, and it's got me thinking that I need to put myself on denim restriction. Jeans are my wardrobe glass ceiling...I need to just break through it and deal with being cold once in awhile if my style is going to continue to evolve.
Anyhoo, spent last night at a St. Patrick's Day party with my boyfriend and his friends. We ended up going out and getting kicked out of a bar for their overexuberant behavior. Good times.