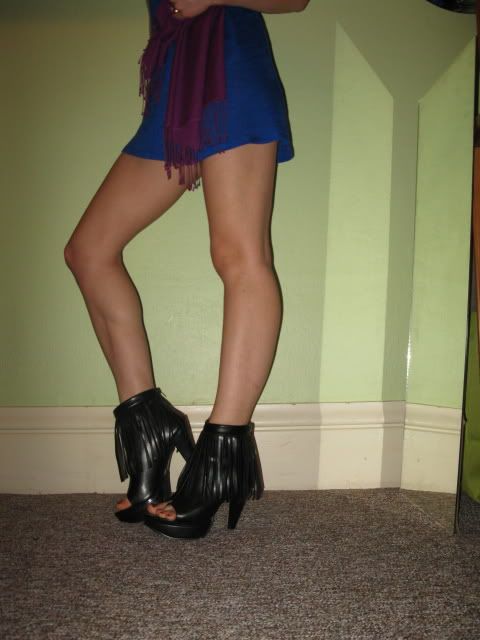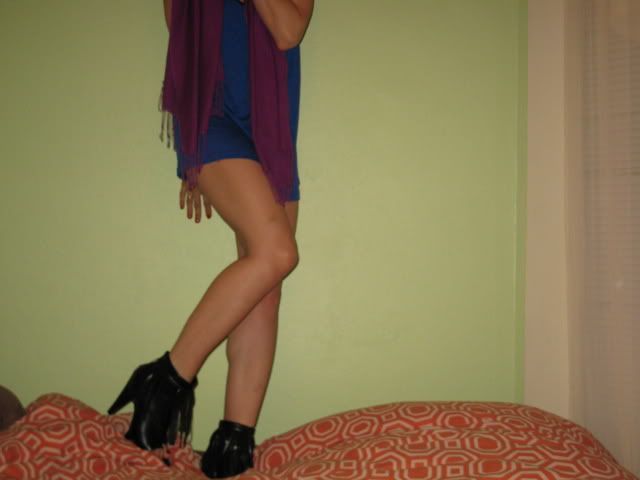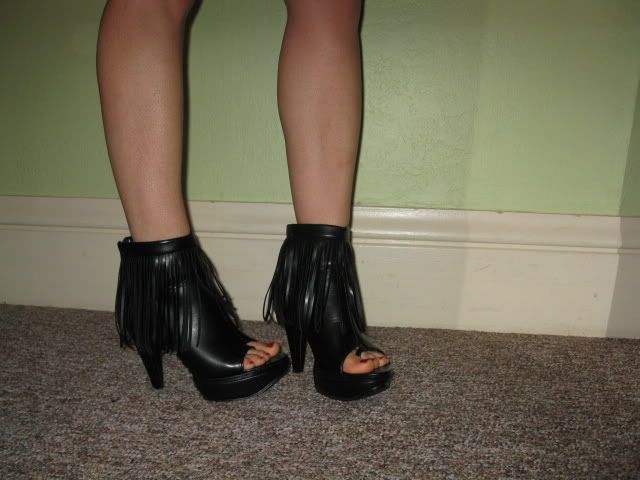 Forever 21 tank worn as dress (not out of the house, I don't have that kind of balls), Saks Fifth Avenue scarf, Forever 21 booties
I'm pretty much incapable of setting foot out the door without spending money. Especially when I venture downtown, which is perilously close to temptations like Zara and Forever 21. It always starts with an inner monologue in which I try to tell myself that I'll only be "window shopping." Of course, next thing I know I'm marching home (only mildly remorseful) with a pair of THE Alex Wang Forever 21 knockoffs. Now before you chastise me, even I can admit that 1. I don't need these, 2. they could rightfully be called ugly, and 3. they make my fat big toe look even fattier. And yet, I don't care. And
Rumi
was right, they are shockingly comfortable.
Oh, and thanks for all the input on the last post. I ended up going with a slightly altered version of outfit #1, as shown below:
And yeah, I'm on the phone in that pic. My mom called after I'd set the self-timer and I didn't have time to redo it. Not very artistic. Oh well, we'll call it an 'action shot.'
Now for a serious philosophical question: should I keep the shoes?