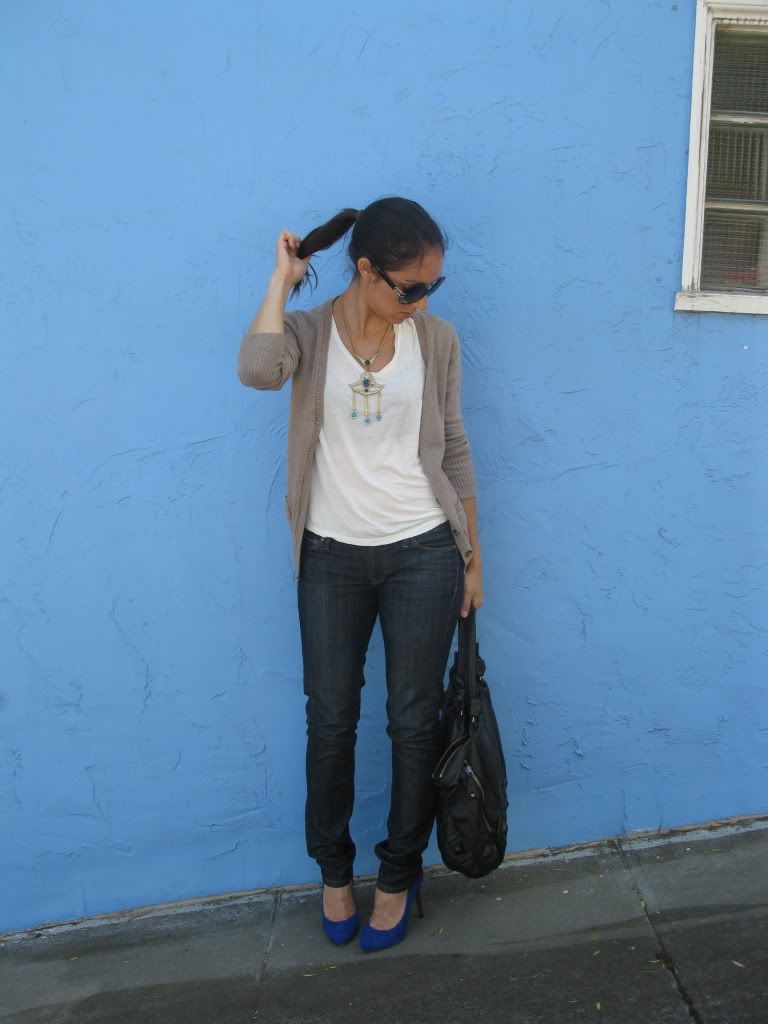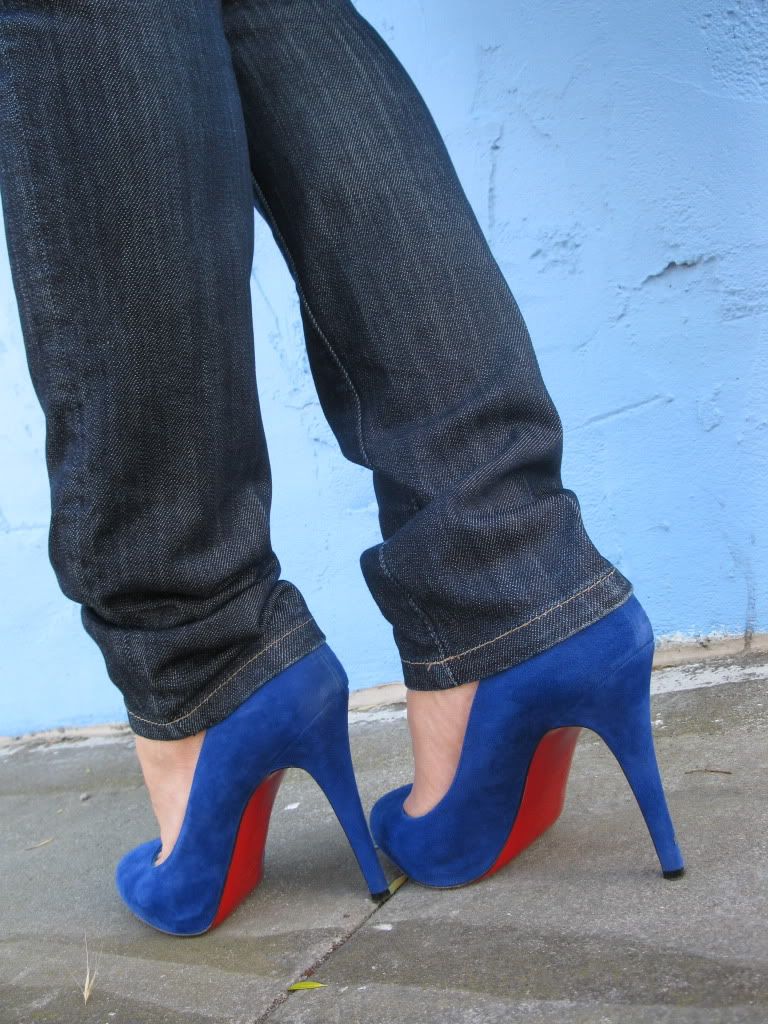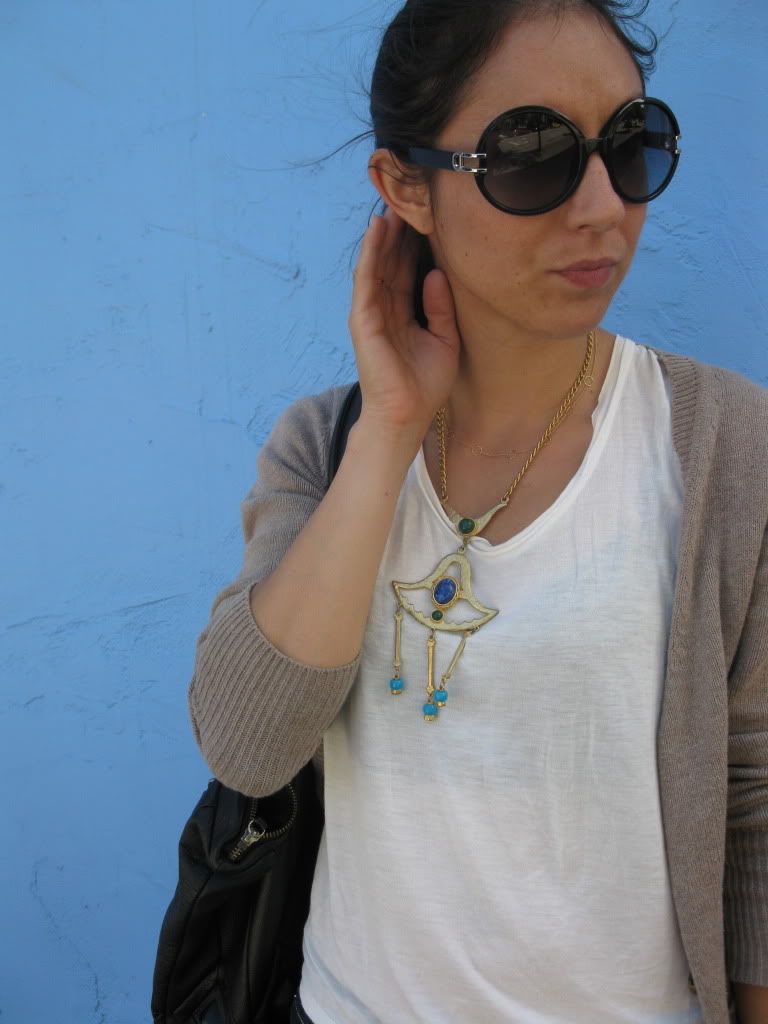 Urban Outfitters t-shirt, Zara cardigan, vintage necklace, Club Monaco jeans, Christian Louboutin shoes, Christian Dior sunglasses, Elliott Luca bag
Make no mistake, my Louboutins are about as tragically uncomfortable as they are beautiful, but they're oh-so-worth it. I've been a little obsessed with keeping the bottoms from getting scuffed, and therefore they haven't gotten as much wear as they rightfully deserve. But all that is going to change because I realize how stupid it is to have spent a month's rent on something that remains in my closet looking amazing when they should be on my feet looking amazing.
Thank you, Rihanna, for reminding me that beautiful things are meant to be worn and not just ogled.