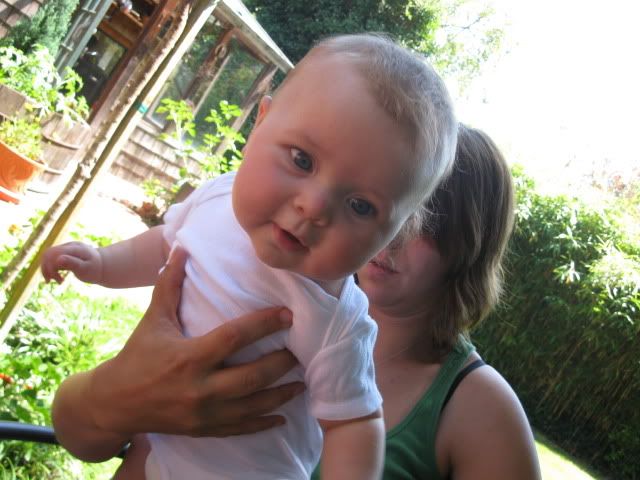 wearing F21 skirt, thrifted jean jacket, Urban Outfitters tee, Frye heels, CD sunglasses
Summer Sundays: now 25% less depressing than regular Sundays! Ain't that something...
Bought these ridiculously comfortable Frye heels on double-sale at Bloomingdales. I think I'm a little bit in love. They have cork on the footbed like those somewhat hideous
Balenciagas
that everyone has been wearing. I will say this though: I get it. Cork is springy and light and seriously comfortable. I'll never admit saying this again, but Birkenstock was on to something. Except for the whole being hideous thing.
It's hard to believe that the Gerber baby pictured above, Isabella, is already almost 6 months old. It seems like just yesterday I was trying to convince Kelli that having a child was the last thing she needed in her life. Remember when I was
whining about that
? Ha, I've always been a judgmental holier-than-thou bitch. I'm going to hellllll.
Have a super sexy week everybody!