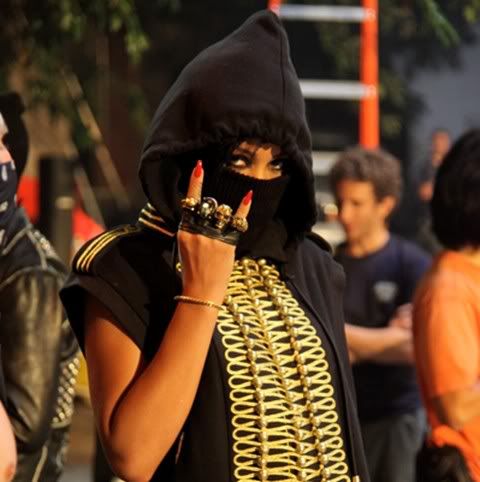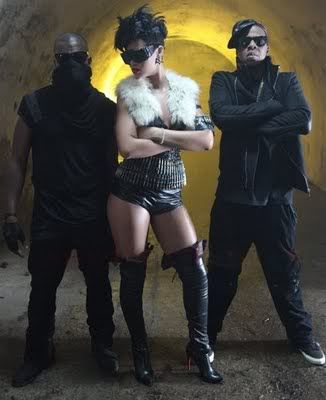 I just saw the music video for "We Run This Town" and found myself siezed by a sudden thigh-high-hooker-boot-induced fit of raging jealousy. Rihanna's wardrobe is so ridiculously on-point. And it's not just her.
Everyone
looks good. Jay-Z is even positively less...camel-like. Which is a triumph in and of itself.
If video killed the radio star, who killed the video star?