I'm wearing Pollini silk pants, Urban Outfitters t-shirt, vintage necklace, thrifted denim jacket, bracelets from India, H&M shoes (yes, again).
The sis was in town. On Saturday we went to Chinatown to her favorite tea shop, where I was promptly convinced that buying $40 worth of tea was an excellent idea. Apparently now I'm going to live forever and have absolutely no wrinkles until I'm 105.
And today I went to see the lovely and majestic piece of horseflesh you see pictured below. For those of you who don't know, I have a horse. His name is Frankie, he's a 21-year-old Canadian Thoroughbred, and he's the only thing in the whole wide world I care about more than myself, which is refreshing. He's sort of an unrideable cripple at this point, but he sure does make a pretty pasture ornament.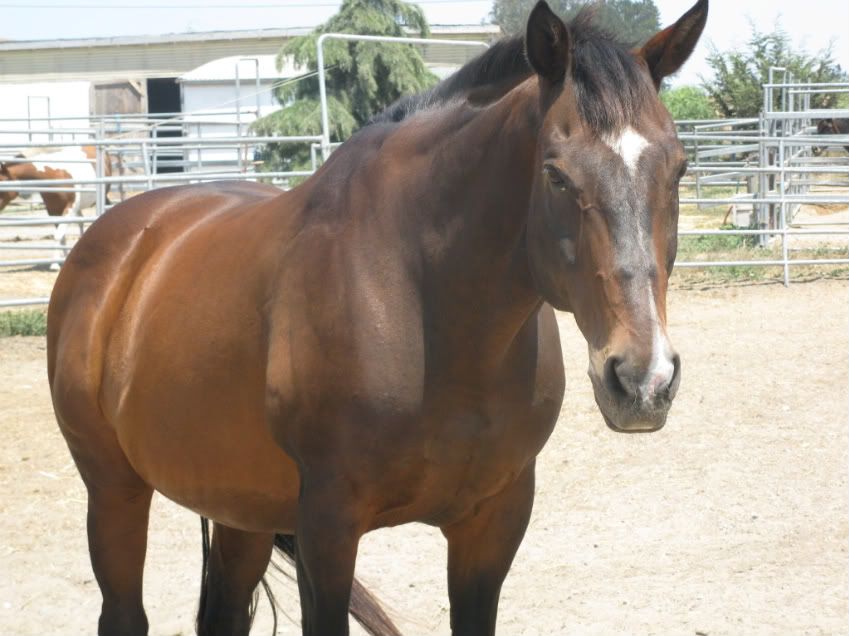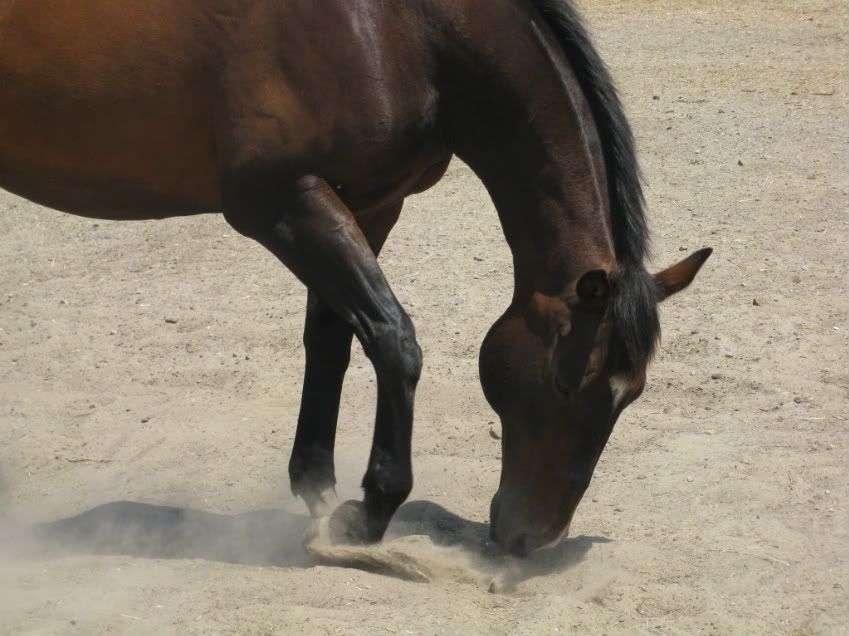 I'll try and get an outfit post in this week because I have new goodies!