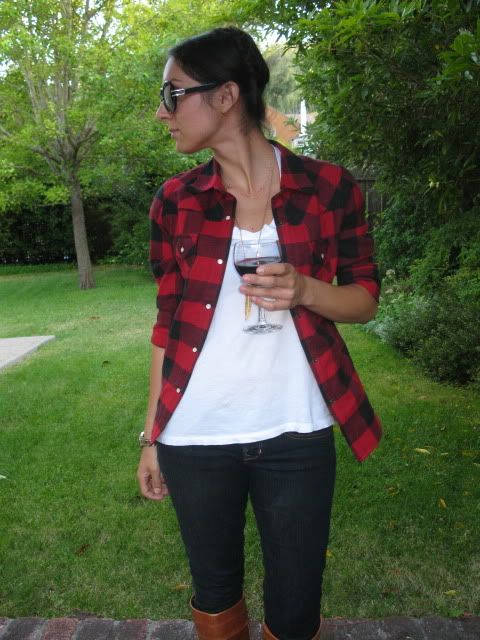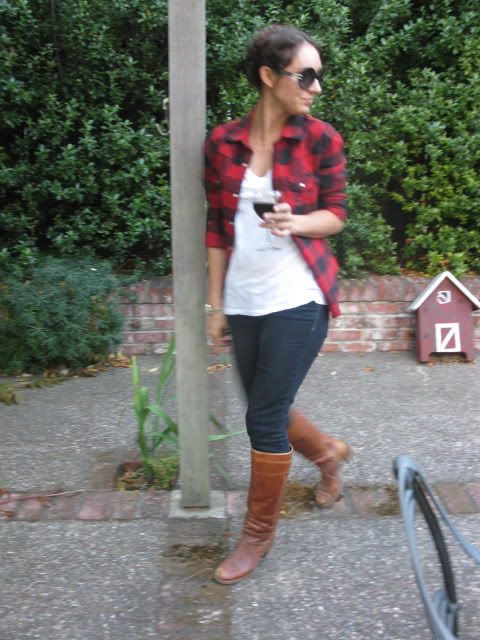 wearing plaid shirt from Target, Gap t-shirt, Gap jeans, vintage Frye boots, unknown necklace, Christian Dior sunglasses
Forgive me, I need to take a moment to complain about Project Runway. I watched the first episode on Sunday and was concerned about a number of developments that led me to believe the show has gone waaay low-budget. First, it's on Lifetime, which is weird because I thought Lifetime only showed movies about women being victimized by men/impregnated at 16/kidnapped by a next door neighbor, etc., etc. Secondly, it's in LA, which is a total downgrade from NY (not just on the show but like, in general). As if to drive home the fact that it's gone downhill, the best guest judge they could get was Lindsay Lohan. Very disappointing, though mildly entertaining to watch her vote off the one designer who looked A LOT like Samantha Ronson. Surely I'm not the only one who noticed??
With all that being said, unless they get rid of Tim Gunn (don't even THINK about it) I'll probably watch even if they start using cocker spaniels as models and former cast members of The Real Housewives of New Jersey as designers. My standards are pretty low.
ps
I got these Frye boots at my favorite vintage store for $45. Sometimes it SO pays not to buy something on ebay. I never would have been able to get them for so cheap.