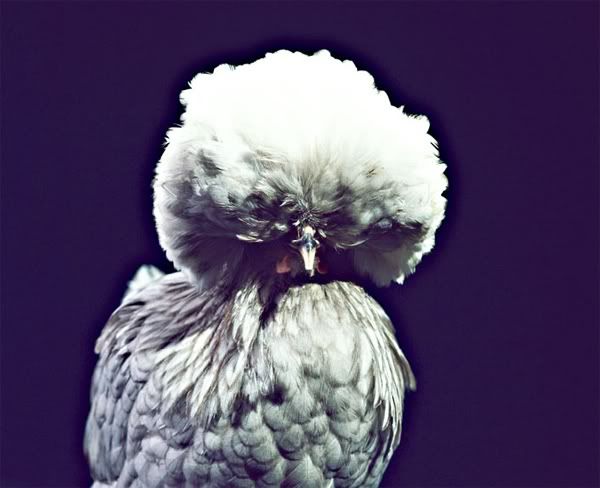 I just couldn't resist posting shots of these sexy-ass chickens with good hair on this holy day. I'll bet the chicken on the bottom is totally smiling with her eyes (if you could see them under her massive feather 'fro). Ty Ty Banks would be so proud.
Went out last night for a few brewskis and finally debuted the oversized cardigan I found ages ago at Black and Brown. Wearing it feels like I left the house in my grandmother's bathrobe. What could be better? Really, I'm sold.
wearing vintage cardigan, F21 belt, J Brand jeans, Saks Fifth Avenue booties, earrings from Morocco
Anyhoo, I'm off to an Easter egg hunt. See you guys later!