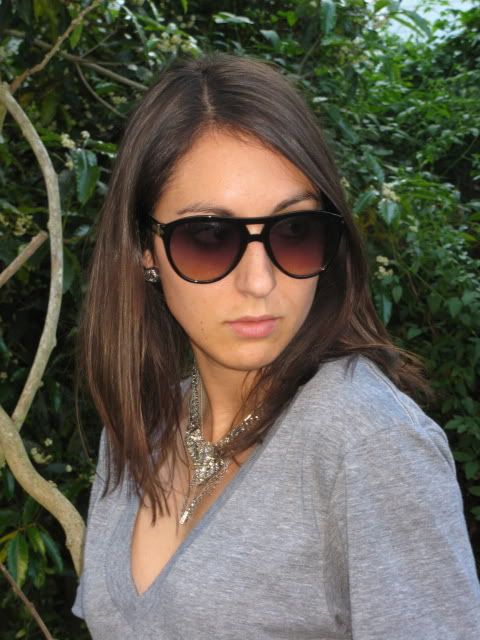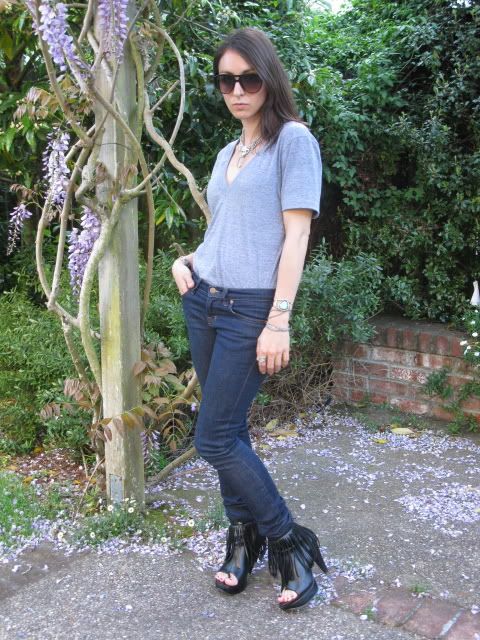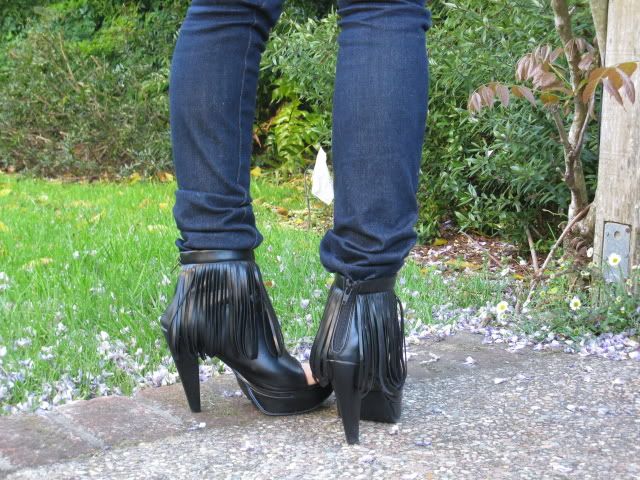 wearing DIY necklace, AA grey tee, J Brand jeans, F21 boots, vintage bracelets, Timex watch
Rocked the 'Tom Binns' style necklace today with a plain grey t-shirt. Is there any other way? Seriously, I'm not sure I would love this necklace as much if I wore it with a fancy little cocktail dress. It would be so...predictable.
Today was also a big day for my F21 boots. I attended a school play put on by a friend's daughter's second grade class, which drew lots of stares and whispers from the girls when they laid eyes on them in all their fringed glory. It was pretty funny actually. Everywhere I went, heads spun around, mouths dropped, eyes widened. I'm pretty sure there's a genetic component to shoe fetishism. And by pretty sure I mean 100% without a doubt.
I also received my very first award from
Through the Looking Glass
today! I sort of feel like I got voted homecoming queen or something. So thank you thank you thank you! From the bottom of my heart, I am honored, humbled, and flattered that you thought of me! I got nothin' but love for you sistah!
Here are four other blogs that I've got nothin' but love for:
I'm sure you've all received this award before, but never from me, so treasure it dammit!