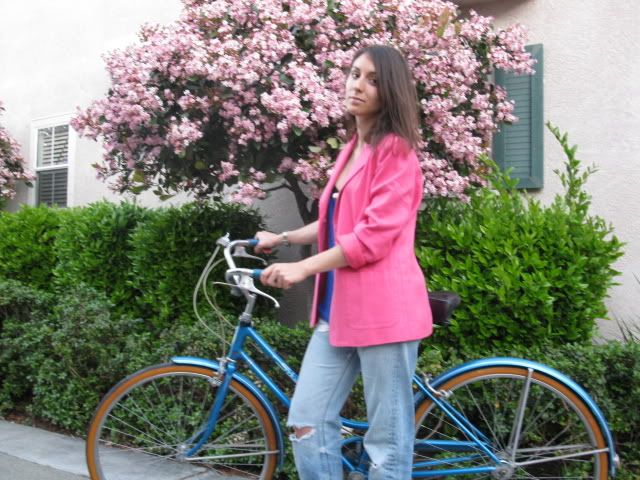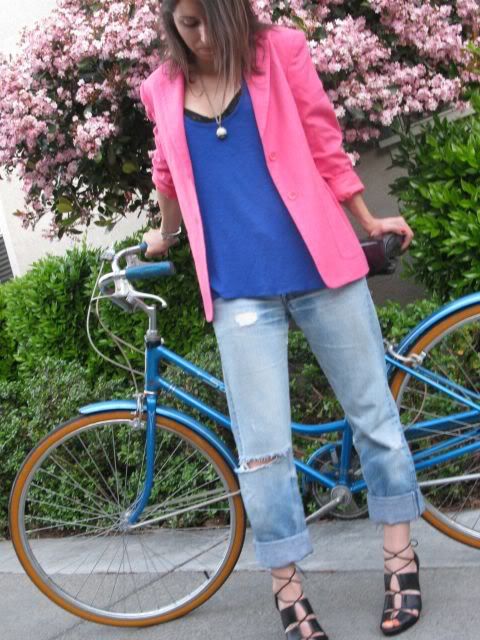 wearing vintage Levis, thrifted Talbots blazer, Forever21 tank, Urban Outfitters corset bra, vintage necklace, Timex watch, H&M shoes
Item #2 from my thrift-happy weekend is this linen blazer from Talbots that cost $5. Yeah, that's right. It's Talbots and it's fucking cute. Deal with it.
Of course I would be remiss if I didn't mention that I was fully inspired by Mimi's thrifted pink blazer over at
Style Scrapbook
. While this one might be considered the less-cool cousin of hers, I still love it. Well-played, Talbots. Well played.
Also, the necklace I'm wearing was $4 from the same thrift store. It's actually a clock. When I bought it I thought it didn't work, but it turns out it just needed to be wound! Keeps perfect time. It may just usurp my trusty Timex as my timepiece of choice.