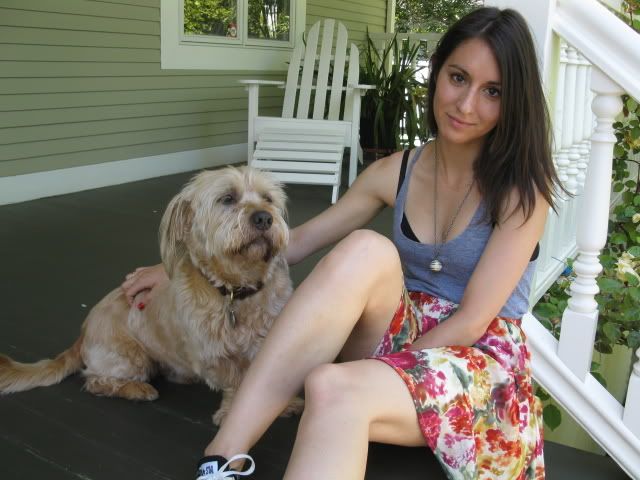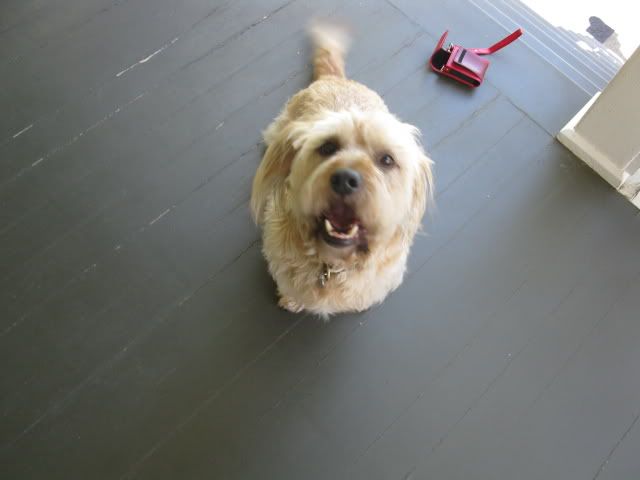 wearing F21 skirt, AA tank, Urban Outfitters corset bra, vintage bracelets and necklace
...Or is it the fact that I've been watching For the Love of Ray J for the past hour? Hm... I'm going to go with, it's just hot in here. Because it's 9:30 but it's still damn near 80 degrees. I am ill equipped to deal with a heat surge of this magnitude, but I'm trying to cope by doing as little moving as possible and eating ice cream bars. I wish I had a fan.
I just found out I landed a second interview at the company I interviewed with last week. I also have to do a writing sample for them and hand it in by Friday. Oh god, it's so close, I can taste it. I dare not imagine what would happen if I don't get this job. I'm trying to think only good thoughts.
Today's outfit of shorts and a t-shirt is really not worth documenting on film. So instead, these are pictures from Sunday dinner at my parent's house. Just hangin' with Kobe on the front porch. Isn't he impossibly handsome?