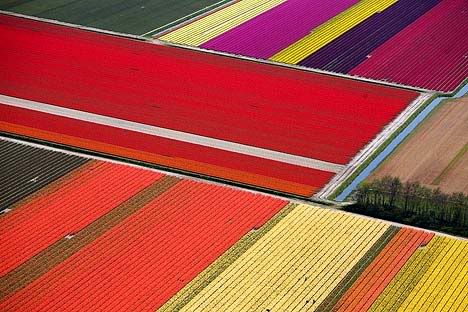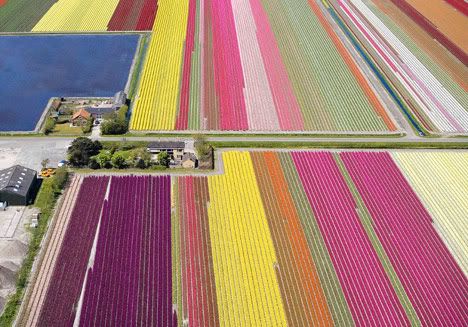 photo credit: Apartment Therapy
Maybe it's these gorgeous aerial photos of tulip fields in Holland, or maybe it's just the increasing presence of the sun, but suddenly color is looking mighty appealing. Especially when it's been worked so seamlessly into casual-chic outfits like in the photos below. Is it possible to be equally smitten with vibrant bursts of color and muted, pale shades of grey and pink at the same time? Sure, why not.
picture credits: I think they're all from The Sartorialist, but don't quote me on that
I hope everyone managed to watch the hot tranny fierce-ness that was the season premiere of The Hills. Sometimes, it's so hard to imagine life without this show that I'm afraid for my sanity.
Useful factoid of the day: did you know you can use mayonnaise to get the sticker-goo off of glass and plastic? It works better than Goo Gone, in my opinion. Try it the next time you're struggling to remove one of those godawful perforated bar code stickers.