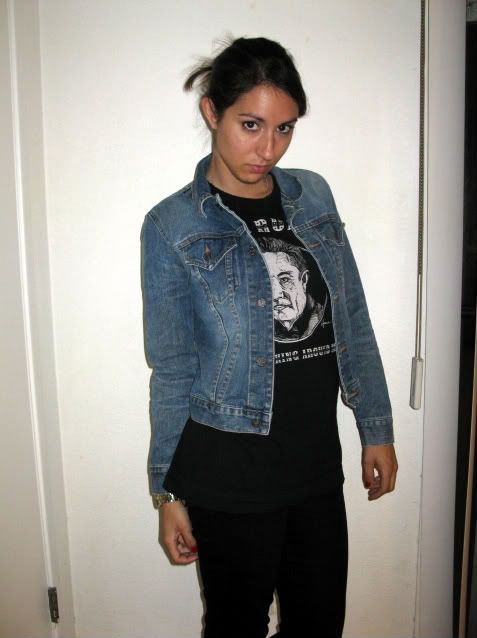 I've completely adopted/stolen this t-shirt from my boyfriend. I hope everyone gets the double entendre...
Also, I did some serious thrifting this weekend. Can't wait to debut more of my new pieces on the blog, but for now, here's the $3 jean jacket I found at Salvation Army. It's already worn out in all the right spots. For the record, I would just like to say that I got this jacket, a blazer, a pair of pants, a bag, 2 necklaces, and a pair of earrings for under $20. I think I am the zen master of shopping. The secret is going to charity shops and not thrift stores. Charity shops get all their merchandise for free from old church ladies and aren't interested in turning a profit, so the prices are dirt cheap. Old church ladies have the best shit anyway.
Oh, and in case you didn't catch the double meaning going on with the t-shirt, c.r.e.a.m. is a Wu Tang track, and it stands for "cash rules everything around me." Pretty clever...