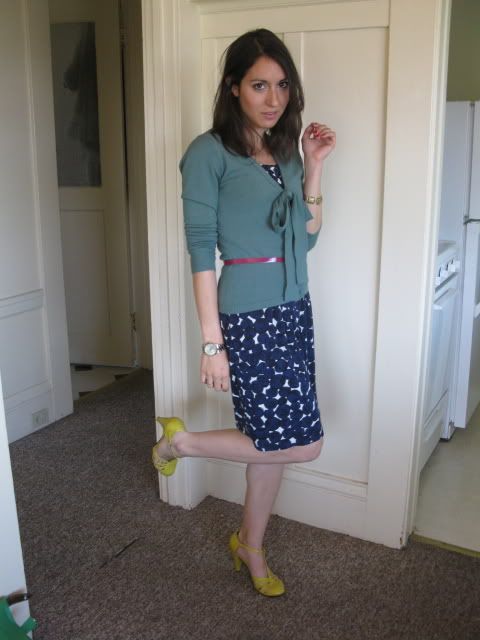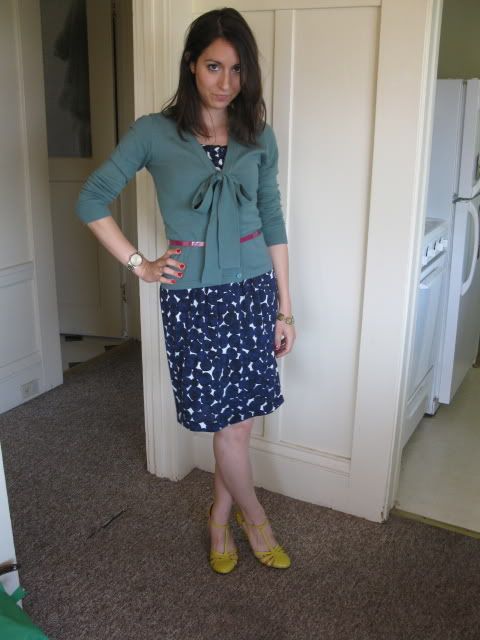 wearing Banana Republic dress, H&M sweater, Banana Republic belt, Navid O Nadia shoes, vintage bracelet, Timex watch
So I realized that despite having spent a weekend in the sun, my legs are about as tan as Billy Corgan's backside. If I weren't so cheap I would so totally fry my ass in a tanning booth once a week. Oh well.
I had a job interview today and it went pretty well. I actually really want this job. Unfortunately I have to wait until next week to find out if I made it to the second round of interviews, so it's back to the waiting game until then. I'm not a religious person, but right now is around the time I start praying. This needs to happen.
ps
Thanks Julia, for being my impromptu photographer today. Now if only you weren't so goddamn tall, maybe I wouldn't have pygmy legs in these pictures.